Hamilton Township: Town of Bigots and Abandonment
Topic: COMMUNITY INTEREST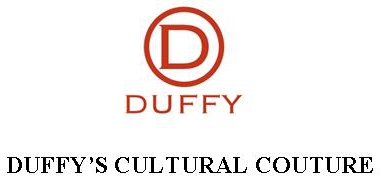 Hamilton Township: Town of Bigots and Abandonment
At the 2010 US Census, there were 88,464 people, 34,534 households, and 23,759 families residing in Hamilton township. There were 36,170 housing units at an average density of 915.9 per square mile (353.6/km2). The racial makeup of the township was 78.38% (69,340) White, 11.78% (10,419) Black or African American, 0.17% (149) Native American, 3.29% (2,914) Asian, 0.09% (79) Pacific Islander, 4.27% (3,775) from other races, and 2.02% (1,788) from two or more races. Hispamics or Latinos of any race were 10.87% (9,613) of the population.
Today, in Hamilton township there are 800 abandoned buildings and 600 abandoned homes. The town is crumbling.
The leadership of Hamilton township is made up of 98% white members. The leadership and teachers who are members of the Hamilton Board of Education are only made up of 8% minority. Are we in the year 2016? How is this possible? Why does the EEOC allow this?
This evening the Board of Education held a town hall meeting in Hamilton Township. The interim Superintendent talked about some of the programs they have planned for the new school year. There were 32 members of the community in attendance not including 4 BOE members and several HTSD employees.
The new HR Director for the BOE did state the he has a desire to change this. He recently attended a job fair at Delaware college which was not successful for him. The HR director is white and Delaware college is primarily an African American attended college. The Hamilton BOE is just now going to implement Amistad curriculums. The HR director said he "wants to publish ads in"minority magazines" to advertise for teachers and leadership in the town.
It was noted by a resident that recently several black teachers applied for open positions in the Hamilton school district. They did not take the jobs due to the fact that the benefit package was grossly suboptimal. They took jobs within the Trenton School system instead where they have better benefit packages for teachers.
Starting in Septmeber the BOE will be rolling out a balanced math program similar to ELA for K-5 where students will be placed into groups based upon their ability. This will include iReady (math based learning program) which has been tested in Title I schools and they are looking to roll it out further. There will also be four new AP Math classes introduced.
The BOE want to work on the large diversity gap for staff. Strong initiative by HR Director who started 3/1/16 and is the 7th HR Director over 11 years. The residents in attendance stated that they have heard this before and have little faith that this will happen. Although the BOE leaders spoke of a compliance team that they have formed, there is little faith it will every come to fruition or actually install any change. Recently, the BOE voted to stop the video taping of their meetings. The superintendent stated this was done for several reasons. They did not want anyone running for political office to talk at the meetings. He also stated that the council meetings are not taped so why should their meetings be taped. In addition, the superintendent commented that by taping the meetings it does not show the town in a positive light and would scare away any potential superintendent, teacher or leader to the BOE.
The BOE of recently been placed in a non-complaint status for their HR hiring practices as it pertains to minorities. This is a practice that has plagued not only the BOE but the entire Hamilton leadership.
A young black woman who recently graduated from Hamilton West shared with the leadership that the history she was taught was very "white". When Trayvon Martin was murdered and the Black Lives Matter movement began she and other students felt as if they had no save place to talk about what was going on in the world.
A board member said, "When we spoke to students and principals of the schools in the area they said (mind you these particular schools represented a 95% white population) were not affected by this movement or the death of Trayvon Martin. How is this possible? How can any person say they were not affected by these things?
There is a focus to have FEA Chapters in all three schools (Future Educators). The Equitable school budget will have allocations that will be based upon increase in enrollment and free/reduced lunch programs. Also all software and furniture are now paid via central budget. No more PTA fundraising for these items.
Starting in September they are purchasing Google Chrome laptops and the goal is a 2:1 student ratio. By the 2020 it will be 1:1. No more smart boards - outdated technology. A resident asked if they could rent vs purchase the computers to ensure that they have an obsolesce plan for the technology, it will surely be outdated in a year. The BOE stated that they can only purchase, they cannot rent. Yet, they rented boilers a month ago. So, they do have a way to rent items.
The goal is to have a permanent superintendent by 2/1/17. They stated a survey will be placed on the district website and well publicized asking what we want in a new superintendent.
The group talked about lack of diversity and a need for sensitivity training for staff. The superintendent thought it would be a good idea to implement sensitivity training. The other attendees of the meeting were in utter shock that this does not exist today. It's a small wonder that the township has had so many lawsuits on this very topic hit them.

The real takeaway is that the residents want and need more community involvement. It is critical that your voices be heard. What is the BOE doing with our tax dollars?
Posted by tammyduffy at 10:44 PM EDT