The Invisible Ethics Policy In Hamilton Mercer County
Topic: COMMUNITY INTEREST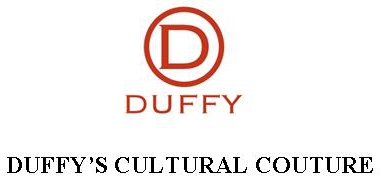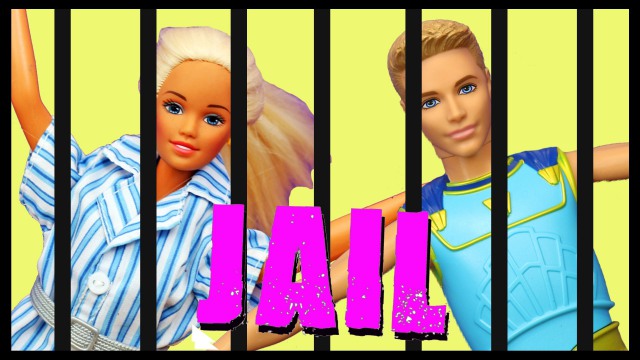 The Invisible Ethics Policy In Hamilton
In Feb 2013, Hamilton's mayor asked the town council to abolish Hamilton's ethics panel and turn enforcement of the code of ethics for public employees and officials over to the state's Local Finance Board. She did this for good reason. So that her staff could run amok. One of her directors has been named as taking 69 free rounds of golf as a government employee. This same employee never disclosed this information on the required Federal disclosure forms. The rules are for everyone except the Mayor of Hamilton and her staff.

The mayor's request to abolish the ethics panel, along with the reforms of contracting procedures that are in the works for the township and the school district, was supposed to be a part of an effort to restore Hamilton residents' faith in their government after the depressing revelations that emerged when former Mayor John Bencivengo and an aide were convicted on federal corruption. She has does little to nothing to restore any residents faith in government. The mayor has made it a point to hire her relatives, sister-in-laws and soon another for a high ranking position.

The Center for Public Integrity ranked New Jersey first among the states for "transparency and accountability in state government," with "some of the toughest ethics and anti-corruption laws in the nation. However, bridgegate, Barbiegate, and lots of other corrupt tales have been flying out of New Jersey of late.

Among the things that clearly impressed the center were the state's Uniform Ethics Code, with its ban on nepotism, (this page must be missing in the Hamilton mayors book of ethics) zero tolerance for gifts, (again more pages missing we guess) stringent post-employment restrictions and extensive training protocols; its powerful State Ethics Commission, with a majority of its members from outside government, which investigates complaints, holds regular hearings and delivers penalties for violations; its tough pay-to-play law that bars political contributions by vendors; the easy access for the public to officials' financial disclosure statements, and the anonymous hotline on which citizens can ask questions and report possible wrongdoing.
Financial disclosure is required of public officials and employees because it enables the public to evaluate potential conflicts of interest, deters corruption, and increases public confidence in government. It's required for everyone, except those in the Hamilton administration. They have filed the forms but they are all blank.

Financial disclosure is due July 1 of each year for the preceding calendar year. A grace period is in effect until September 1. If the disclosure is not filed or postmarked by September 1, an automatic fine of $25 per day will begin to accrue, and will continue to build until the disclosure is filed, or the fine reaches $1,500. Fines may be appealed to the Commission, which can waive or reduce the fine, if unusual circumstances prevented the filer from filing on time.
So the laws are clear in NJ. What the Hamilton administration has allowed to go on is against the law. Will anything will happen to those who broke the law?
The NJ State laws are:

New Jersey
Public official, directly or indirectly offers, confers or agrees to confer upon another, or solicits, accepts or agrees to accept from another any benefit as consideration for a decision, opinion, recommendation, vote or exercise of discretion of a public servant, party official or voter on any public issue or in any public election, or any benefit as consideration for a decision, vote, recommendation or exercise of official discretion in a judicial or administrative proceeding (Bribery in official and political matters)

Acceptance or receipt of unlawful benefit by public servant for official behavior

Official misconduct
CC §2C:27-2
CC §2C:27-10
CC §2C:30-2
If the bribe/benefit is $200 or less, Crime of the third degree
Max. imprisonment 3-5 years; max. fine $15,000
If bribe is more than $200, Crime of the second degree
Max. imprisonment 5-10 years; max. fine $150,000
Public servant , while performing his official functions on behalf of a governmental entity, knowingly transacts any business with himself, a member of his immediate family, or a business organization in which the public servant or an immediate family member has an interest (Unlawful official business transaction where interest is involved)
CC §2C:27-9
Crime of the fourth degree
Max. imprisonment 18 months; max. fine $10,000
Representation, appearance or negotiation, directly or indirectly, for acquisition or sale of property by state

Representation of state agency in transaction involving pecuniary interest

Disclosure or use for personal gain of information not available to public

Solicitation, receipt or agreement to receive thing of value for service related to official duties
EC §52-13D-21(i)
EC §52:13D-15
EC §52:13D-20
EC §52:13D-25
EC §52:13D-24
Max. fine $500 - $10,000; suspension from office for 1 year; if decided to be willful and continuous disregard of the code of ethics, may be removed from office and may further bar from holding any public office in the State for a 5 year period.
I sat on the economic development board for 1.5 years and resigned from the board due to the unprofessional aspects and lack of integrity of the township.
The way volunteers were treated was despicable. The lack of integrity demonstrated by township employees was despicable as well.

The township employees have to sit through "integrity training" which in the past was actually taught by the townships insurance company. There are normally zero township officials at the training. Only the workerbees and volunteers (at least at the scheduled training I attended). The HR team from the twp also does attend the training it appears.

It was clear from the townships insurance company that after the training that if anyone ignored the training aspects and the township was sued for something an employee/volunteer did, and they were trained on this aspect, that employee/volunteer would not be covered under the townships policy. They would need to hire their own lawyer and the township would not help them in any way.
The integrity policy that the township has does not have the teeth in it as the Mayor touts. It is nothing more than a memo, see link below.
This memo which was written by the prior mayor who went to jail. It makes reference to a state policy, but the township does not share this state policy with anyone who is asked to sign this memo. One would think they would have the link directly to the State policy near the memo. This is not the case. Clarity on these types of issues is the only way to ensure everyone understands the policy.
In an article by the Trentonian they make reference to a statement by the Mayor.
"In a memo dated Feb. 4, 2013, Yaede informed all township employees, including police officers, that "gifts and other things of value that are otherwise permissible to accept may be impermissible if they are used or displayed in an inappropriate manner, such as in a manner that may create an impression of favoritism or endorsement."
Any government employee worth the honor of holding office or having a government job, knows full well that they cannot take ANY gift EVER. There are no exceptions. They cannot take even a pencil. If you do, you are out of a job, instantly. So is this why the township employee thought it was okay to take 69 rounds of free golf?

This Hamilton leaderships law is not worth paper it is written on. There is no accountability demonstrated to those who break the laws. A few years a go an employee was arrested for possession and distribution of drugs who worked in compliance and planning.They still have their job with the township, nothing happened.

There is never follow up or accountability given for breaking the law with the current administration. They are running amok. They have a social media policy that their own employees do not follow. There are directors within the township that post inappropriate items constantly. There are no repercussions for that.


If Hamilton really wants to have "teeth" in their law they will formally prosecute all the people involved with destroying government records over the years. The now retired employee who during his employment thought it was ok to take 69 rounds of golf for free should also be prosecuted. All of the digital files and email prior to July 2010 have been destroyed. There was no certification done to formally destroy these records. This is against the law, a serious violation of the law. One that should not be ignored as well. Why is the township clerk, mayor and her administration not being held accountable? The same person who took 69 free rounds of gold was the same person in charge of all of the IT (internet and computers) for the township.
This tale is all too familiar in Hamilton, Mercer County. The last mayor went to jail. The new one looks like she is on the runway ready to take off to the land of orange jumpsuits. She cannot possibly state she knew nothing of her directors lack of integrity. This is a mayor who dilerately ignores numerous public safety issues, allows her directors to break the law, has 15 double dippers on the payroll who are draining the pension system. She has also has hired her family members, allowed the destruction of public records with no certification for the destruction of the records, the list goes on and on.
When residents asked the Hamilton mayor what happened to the calming measures that were supposed to be installed in residential neighborhoods, they got zero response. The contractor who was hired to do the work has financially supported the mayors campaigns with thousands of dollars in the past. The contractor is also personal friends with the mayor. The calming measures were never installed and the contract given to the contractor was over $400,000 higher than the other bids given to the town. Today, residents are dealing with tractor trailers speeding through their neighborhoods with toxc with anything from gasoline, explosive materials, oversided loads, etc.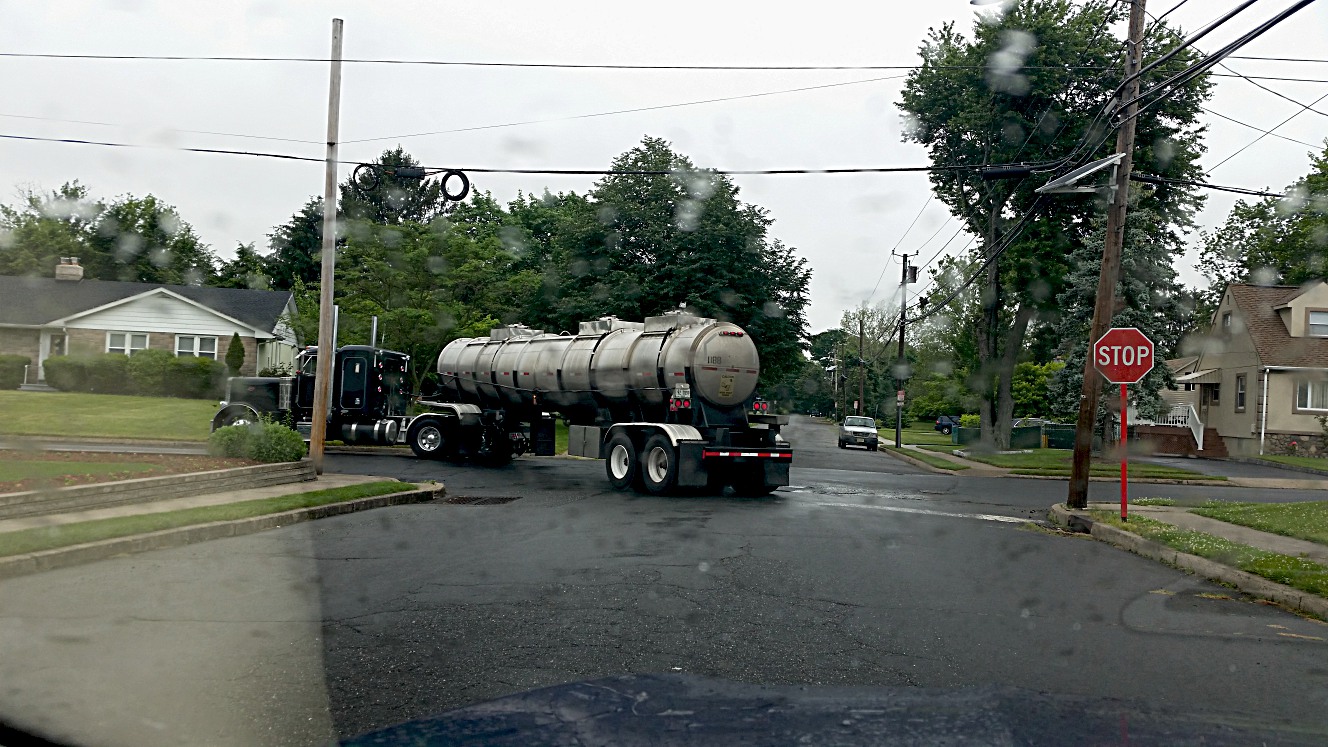 A North Carolina legislator sponsored and voted on a bill to loosen regulations on billboard construction, even though he co-owned five billboards in the state. When the ethics commission reviewed the case, it found no conflict; after all, the panel reasoned, the legislation would benefit all billboard owners in the state — not just the lawmaker who pushed for the bill.
Tennessee established its ethics commission six years ago, but has yet to issue a single ethics penalty. It's almost impossible to know whether the oversight is effectively working, because complaints are not made available to the public.
A West Virginia governor borrowed a car from his local dealership to take it for a "test drive." He kept the car for four years, during which the dealership won millions in state contracts.
When representatives of a biotech company took Montana legislators out to dinner, they neither registered as lobbyists nor reported the fact that they picked up the bill. They didn't have to — the law only requires registration upon spending $2,400 during a legislative session. And in Maine, one state senator did not disclose $98 million in state contracts that went to an organization for which he served as executive director. The lack of disclosure was not an oversight; due to a loophole in state law, he was under no obligation to do so.
The stories go on and on. Open records laws with hundreds of exemptions. Crucial budgeting decisions made behind closed doors by a handful of power brokers. "Citizen" lawmakers voting on bills that would benefit them directly. Scores of legislators turning into lobbyists seemingly overnight. Disclosure laws without much disclosure. Ethics panels that haven't met in years.
State officials make lofty promises when it comes to ethics in government. They tout the transparency of legislative processes, accessibility of records, and the openness of public meetings. But these efforts often fall short of providing any real transparency or legitimate hope of rooting out corruption.
That's the depressing bottom line that emerges from the State Integrity Investigation, a first-of-its-kind, data-driven assessment of transparency, accountability and anti-corruption mechanisms in all 50 states. Not a single state — not one — earned an A grade from the months-long probe.
We give the town of Hamilton, Mercer County an F-- for integrity and an A++ for wasting taxpayers dollars and forgetting what public service really means. It does not mean.....steal all you can from taxpayers, hire your family, ignore public safety, etc. Wake up Hamilton leadership, residents are tired of your stupidity, greed and ignorance to the law. You are on the same road as the prior mayor.
Posted by tammyduffy at 8:58 AM EDT
Updated: Sunday, 26 June 2016 12:37 PM EDT