Smart Shoes
Topic: COMMUNITY INTEREST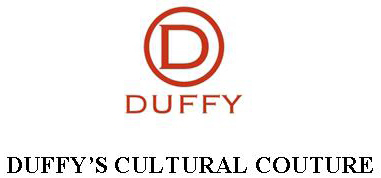 SMART SHOES
Smart shoes are a small market right now. As a result, you may be hard-pressed to find a pair that fits your style. And wearing different shoes to match an outfit means you lose the smart features. The Lechal smart insoles solve that problem by allowing you to transfer the brains from shoe to shoe. Now you can stay connected no matter the attire.
Lechal insoles and buckles can turn your regular pair of shoes into smart shoes and will change the way you see the world and navigate it. Slip these smart insoles into your favorite pair of shoes or just lace up the buckle into your sneakers, set your destination in the Lechal app, and let your feet lead you there through gentle vibrations and simple patterns. Lechal's smart pods, embedded and encased in the insoles or buckles automatically pair with your phone via Bluetooth and use haptic feedback (gentle vibrations) to take you places. The shoe that vibrates is the way to go. Whether you're exploring your city or in a new country, whether you're walking or cycling, whether it's your daily commute or off-roading, there's a Lechal mode for you. It even works offline! Which means you can wander off with no data connectivity or get off a plane in a new country and Lechal will work, always in all ways. With battery life of over 15 days, Lechal allows you to navigate intuitively and hands-free. The accurate fitness tracking features are an added bonus! You can measure the calories burnt, distance travelled, or steps taken. Keep a log of all your fitness activity, set goals, and even pick your routes based on the fitness metrics you can achieve. Available in both small and large sizes, with an option of trim-to-fit, and a handy buckle attachment, the insoles are an easy addition to any pair of footwear and complement every lifestyle.
Lechal insoles use haptic feedback and GPS technology to keep you going in the right direction, show you where you've been, track your fitness levels, and more. By connecting with the Lechal app on your phone, your feet can tell you where to go as the app sends specific vibrations to your foot. This means less time staring at your phone, and more time focused on the world around you.
For instance, as you approach an upcoming turn, a slight vibration in your left or right foot will tell you all you need to know. There are unique vibration patterns for different kinds of turns and even for rerouting. With the app, you can also set specific waypoints along the route. As you reach each destination, the insoles will notify you. They can also be used offline to download maps beforehand. This is extremely helpful when going on a hike or traveling abroad.
Lechal insoles can also be used in tandem with the app to record data. See something of interest along the way? You can tag these locations for later use or send a location directly to a friend for a meetup. Or maybe you found a new trail or faster walk through the city. You can record the exact path for future excursions.
Posted by tammyduffy at 12:01 AM EDT