Hike 2,000 Feet For A Cup Of Tea
Topic: COMMUNITY INTEREST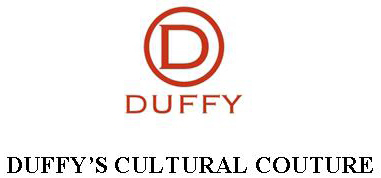 Hike 2,000 Feet For A Cup Of Tea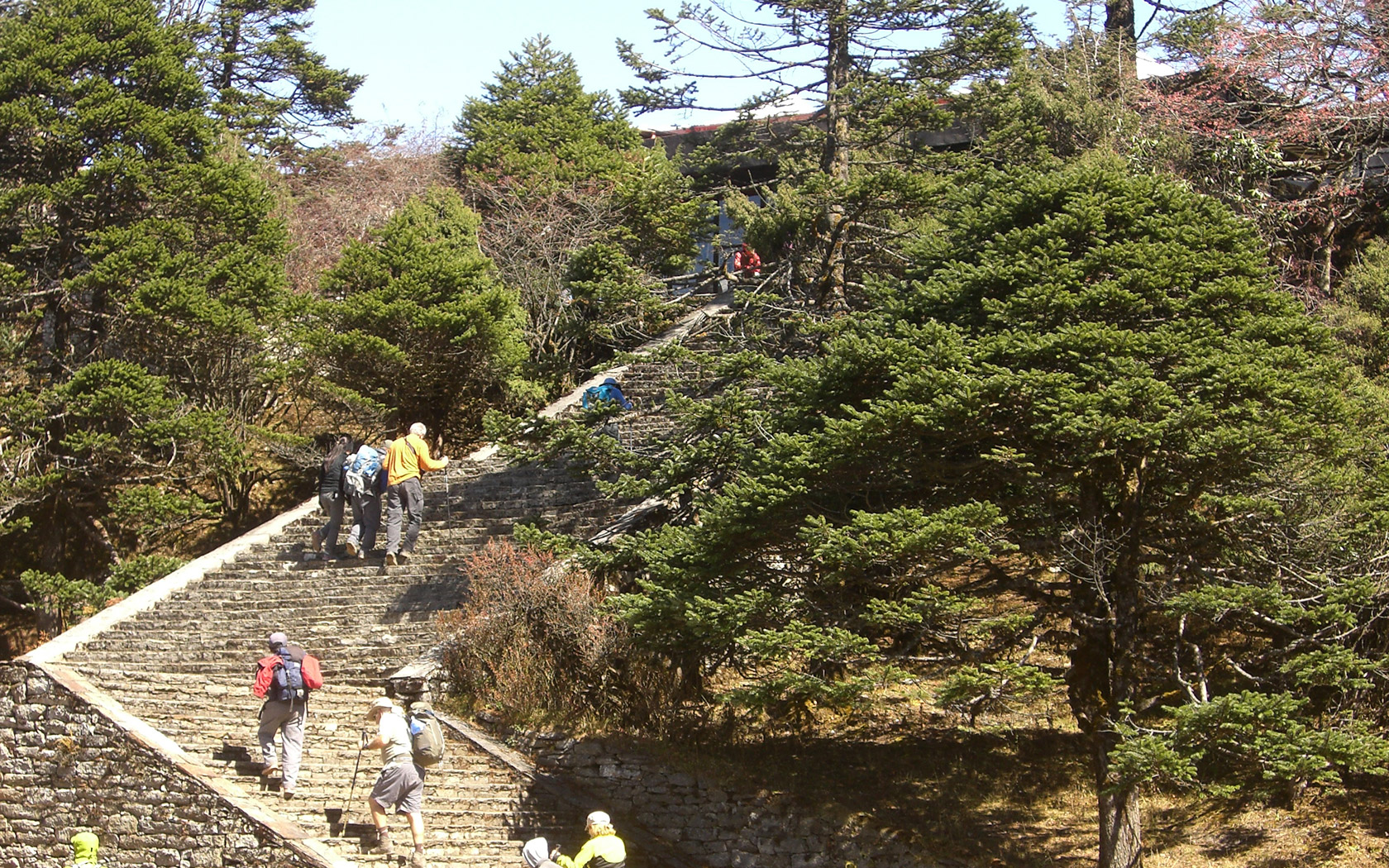 During our trek to Mt. Everest to took some time to help acclimatize by climbing up to the Highest 5 star Hotel in the World, the Hotel Everest. It is situated at 13,000 feet.
Situated within the Sagarmatha (Everest) National Park in Nepal, a UNESCO World Heritage Site, the hotel offers a 360 degree view of the awe inspiring peaks. With a view of Mt. Everest from every room, visitors can immerse in this mesmerizing scene in luxury.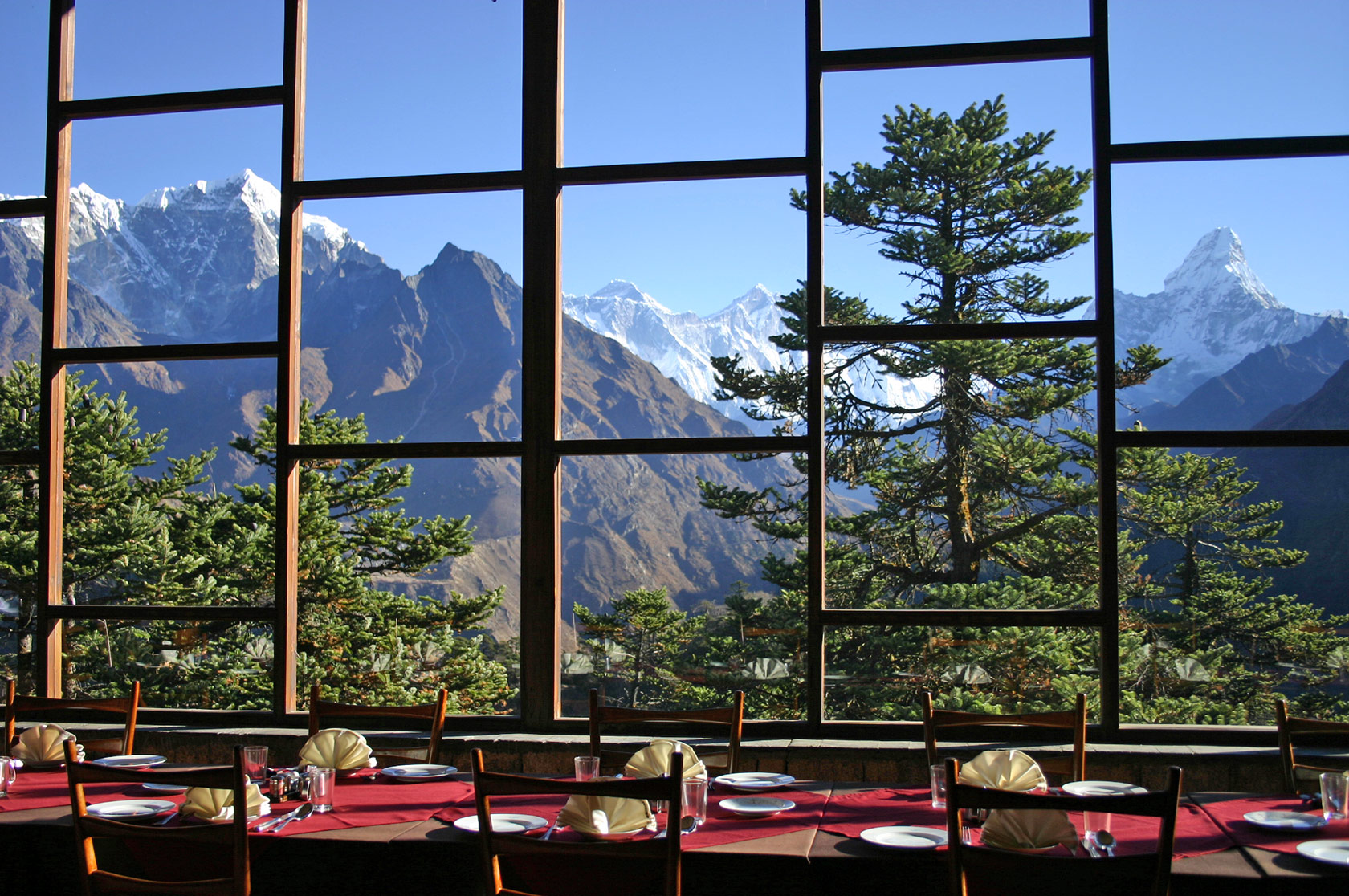 Opened in 1971, Hotel Everest View has been listed on the Guinness Book of World Records (2004) as the Highest Placed Hotel in the world at 13000ft. Featured in numerous guide books and having received media coverage, the resort has become a destination in its own right.
Hotel Everest View epitomises the adventurous spirit of the Himalayas. It is a perfect place from which to explore the nearby villages and enjoy the beautiful landscape filled with evergreen fir trees, shrubs and rhododendron forests. Their dedicated staff will provide you with excellent service and delicious cuisine to make your stay an unforgettable experience.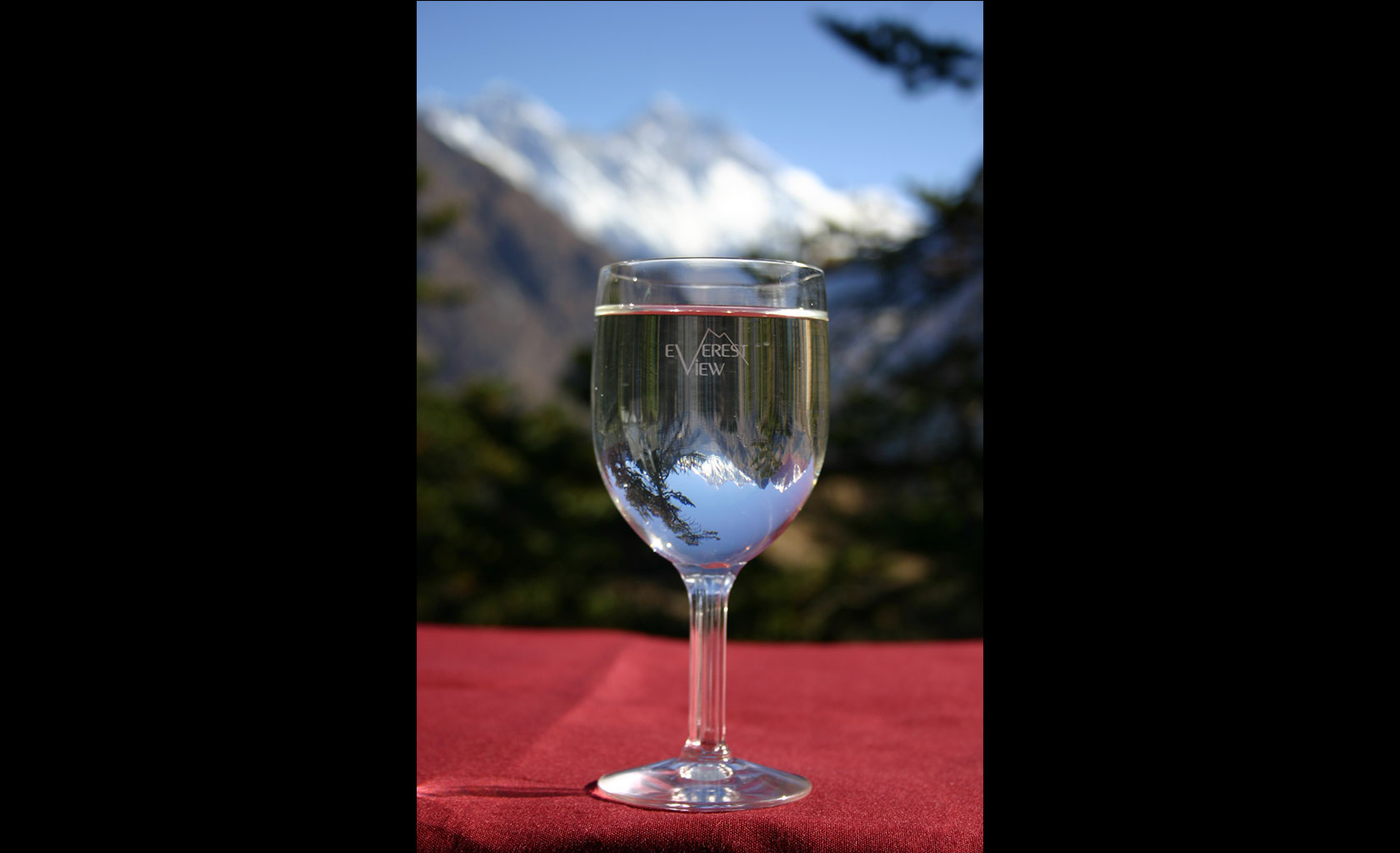 It was in the spring of 1968 when Takashi Miyahara first laid eyes on the magnificient Everest range from a ridge in Syanboche. What he saw in front of him was absolutely breathtaking. The scene captivated his heart and from that moment, he dared to dream one day that he would build a world class hotel in the same location.
Even today, building a hotel at 3880m is no small task. To have built one in the '60s would have been extremely challenging. With no access to roads, the construction of Hotel Everest View relied on porters carrying the necessary items on a two week trek from Lamusangu (80km from Kathmandu), or items being transported on a helicopter. Materials such as the sliding glass doors used in the rooms, the glass for the solarium, blankets and eating utensils were all imported from Japan. These were shipped to a port in Calcutta and then transported into Nepal.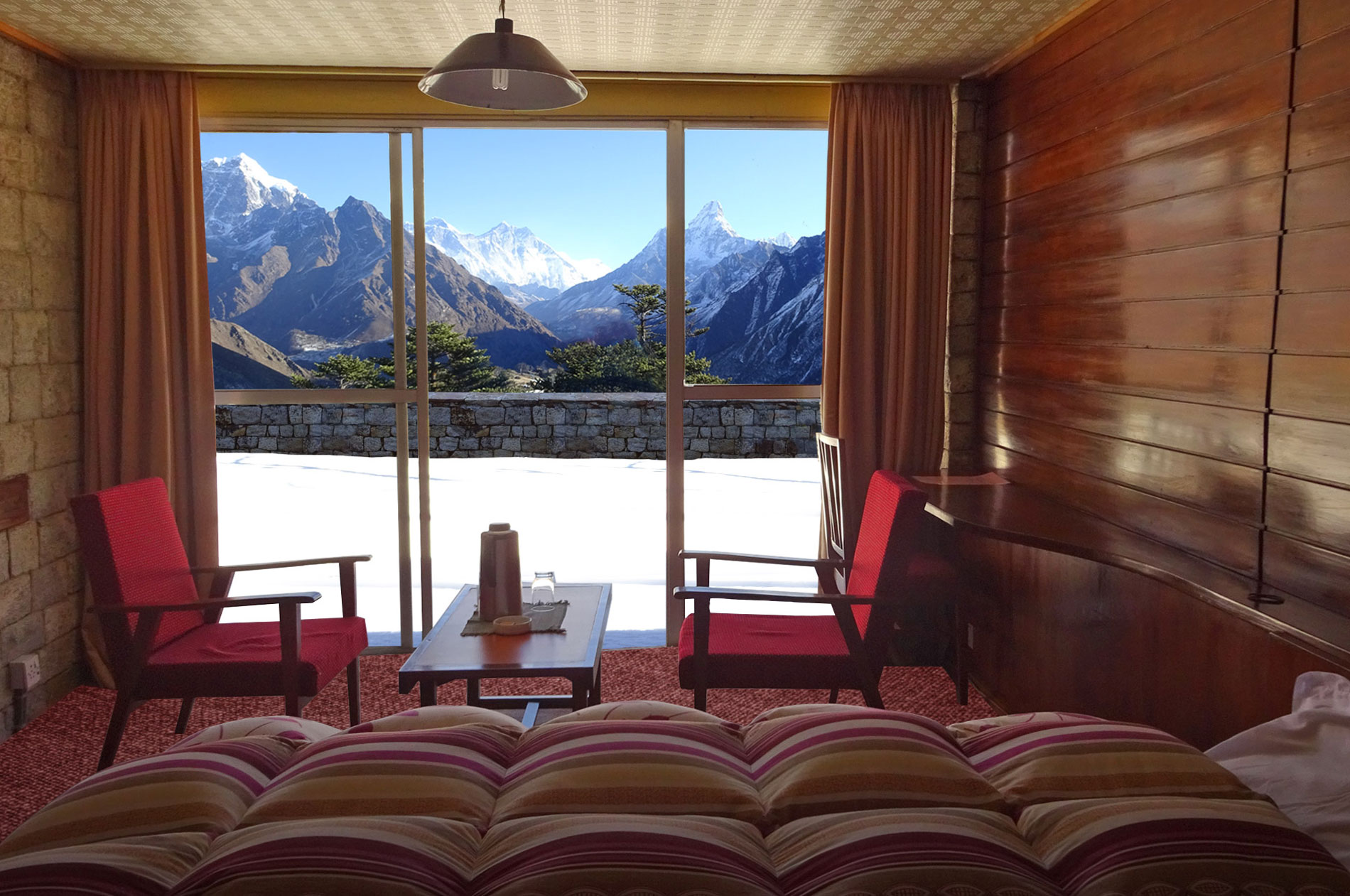 The building of the hotel was undertaken with the help of local Sherpas. The project took several years to complete due to the difficult conditions. The hotel was designed by Japanese architect Yoshinobu Kumagaya. To this day, the hotel receives praise for the simple yet elegant design that coexists beautifully with its pristine surrounding. Miyahara and his team's hard work and determination eventually paid off as Hotel Everest View opened its doors to visitors in 1971.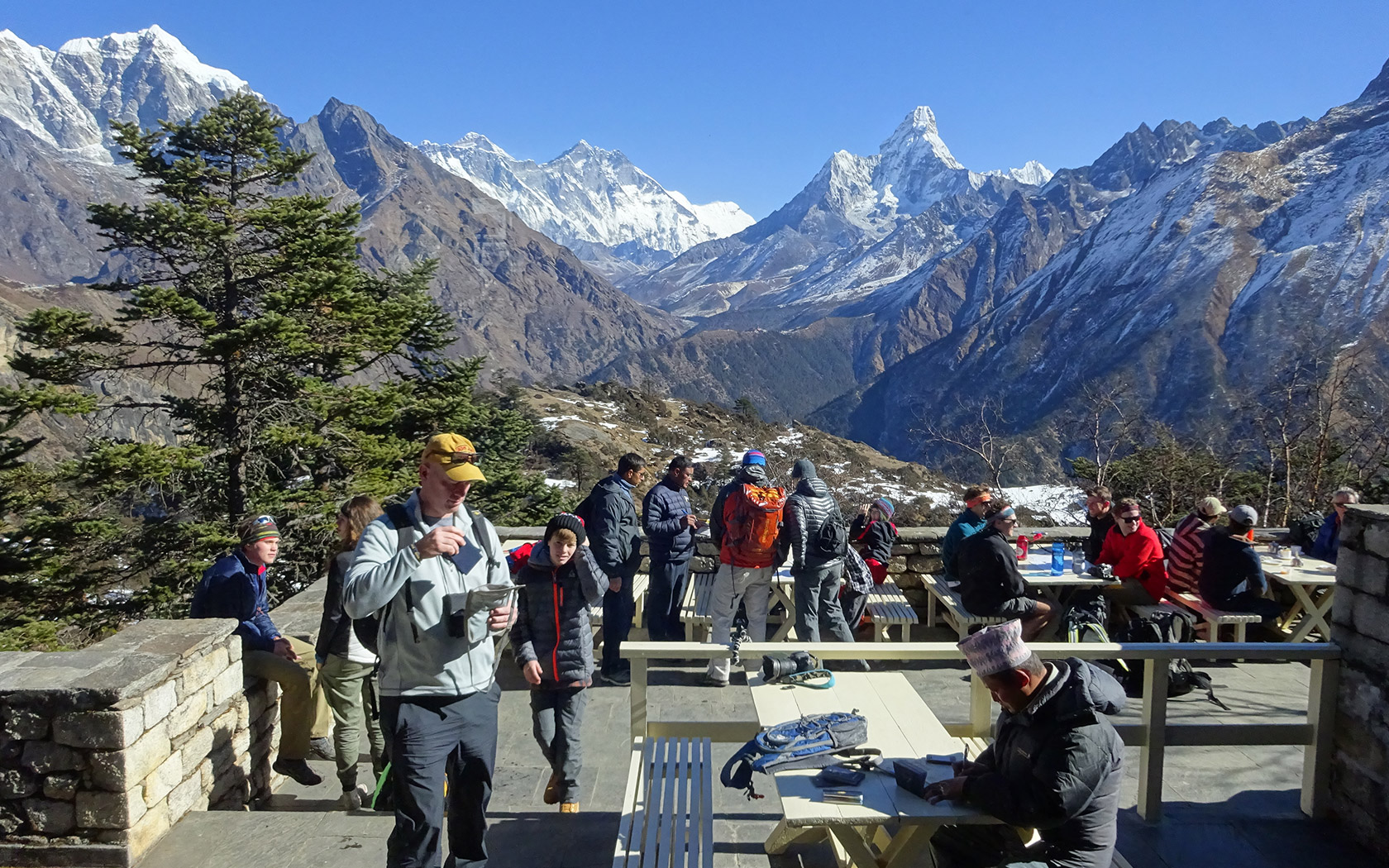 This hotel was built with a dream that guests from all over the world can come and enjoy a 360 degree view of the Himalayas, appreciate Mt. Everest from every room and be treated with great hospitality. It is this unparalleled location and experience that makes a visit to Hotel Everest View a once in a lifetime trip. For a few, it is a journey that is taken many, many times.
Posted by tammyduffy at 7:52 AM EDT