Hamilton Needs to Have The Difficult Conversation
Topic: COMMUNITY INTEREST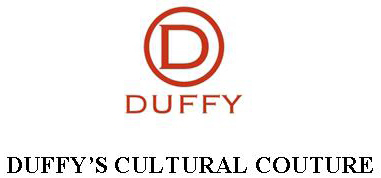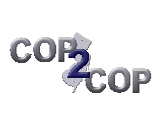 Hamilton Needs to Have The Difficult Conversation
On Monday, June 19th approximately at 3pm, a Hamilton police officer, passed away unexpectedly. He committed suicide by shooting himself in the head while driving his vehicle at the 5 points in Hamilton, Mercer County.
Over the years, this police officer was employed with the Department of Corrections, CCL Label, Inc. and the State of New Jersey, Department of Transportation. They later graduated from the Mercer County Community College Police Academy, Class of 2009 and since then has been employed as Police Officer with the Hamilton Township Police Department. In 2016, this officer became the permanent L.E.A.D. officer in the Reynolds Middle School and also served as co-director of the Township Police Athletic League Safety Town program.
So, let's start the difficult conversation. What happened at the 5 points this week was an extreme act of violence. Thirty minutes prior to an individual taking their own life by shooting themselves in the head in their car, they were in a school with local children. How much did this person's mind change in 30 minutes from being at the school to pulling the trigger and killing themself? There were angels in the school on June 19th. What happened is a tragedy.
The township leadership asked that children wear blue in honor of the fallen police officer. The police officer who committed suicide. In discussions with Hamilton residents their comments were, "I do not understand why we are being told to wear blue. How do I explain this violent death to my children? Why do I want them to honor a suicide?" It's a complex and difficult conversation.
This was an extremely violent death. According to the CDC, a violent death is a death that results from the intentional use of physical force or power, threatened or actual, against oneself, another person, or a group or community.
The 5 points intersection in Hamilton, is a very busy intersection at any time of day. There are always people walking runners, mother's with baby carriages crossing the intersection. Anyone could have been hit by the stray bullet from the officer who shot himself in the head, in his car this week. This extreme act of violence needs to be evaluated by the township leadership. The community deserves answers. They need to feel safe.
Suicide is a serious public health problem that can have lasting harmful effects on individuals, families, and communities. While its causes are complex and determined by multiple factors, the goal of suicide prevention is simple: Reduce factors that increase risk (i.e. risk factors) and increase factors that promote resilience (i.e. protective factors). Ideally, prevention addresses all levels of influence: individual, relationship, community, and societal. Effective prevention strategies are needed to promote awareness of suicide and encourage a commitment to social change.
Why did the Hamilton leadership not get the help to this officer that he needed? A confidential source shared that since this police officers divorce he was "never quite right after that." This is extremely sad, he did not get the help he needed. But the leadership cut the programs offered to the community in the budgets that focused on community health. This can be viewed as a direct result of that. Our men in blue deserve better.
The leadership of Hamilton has not offered any assistance to the community since this violent death occurred. Not one whisper of advice. However, this is not the first time the leadership has missed the opportunity to keep the community safe or informed.
From mid-August to October 6, 2014, CDC and state public health laboratories confirmed a total of 538 people in 43 states and the District of Columbia with respiratory illness caused by EV-D68. On August 19, 2014, CDC was notified by Children's Mercy Hospital in Kansas City, Missouri, of an increase (relative to the same period in previous years) in patients examined and hospitalized with severe respiratory illness, including some admitted to the pediatric intensive care unit. An increase also was noted in detections of rhinovirus/enterovirus by a multiplex polymerase chain reaction assay in nasopharyngeal specimens obtained during August 5–19. On August 23, CDC was notified by the University of Chicago Medicine Comer Children's Hospital in Illinois of an increase in patients similar to those seen in Kansas City. To further characterize these two geographically distinct observations, nasopharyngeal specimens from most of the patients with recent onset of severe symptoms from both facilities were sequenced by the CDC Picornavirus Laboratory.
The first case of EV-D68 in NJ was not reported until September 17,2014. A full month after the virus showed itself to the USA. It should have been no surprise for the township of Hamilton that Enterovirus D68 could touch its residents. Unfortunately, it appears to be been a total surprise for them. It was not until the death of Eli Waller did the school district and Health Department implement rigorous cleaning of the school. At a press conference this weekend when the Township of Hamilton leadership was asked did they go into the community to see where Eli could have gotten the virus, they responded with, "Its not part of our procedure to do that." There is no documented evidence that Eli got Ev-D68 at the school. He could have gotten it at a restaurant, a movie theater, a daycare, a public restroom anywhere. The virus according to Mr. Plunket can live on surfaces for 24 hours.
There were only been robocalls sent to the parents of local schools, not all the schools and not to all the residents. This is quite disturbing due to the fact there should be information shared with the entire community. There needs to be a vigilance. How does the township robocaller know that I have not been babysitting a kid who goes to the school for a month. If I am not called as well as a resident of the community, I would not know what is going on unless I am watching the news. This is not the way this information should be shared with the community.
EV D68 is NOT just a childhood disease. Adults, teenagers and children can fall victim to this virus. It is absolutely imperative that EVERYONE is vigilant with cleaning, how we interact with others, how we observe each others and react to those observations and how we sneeze and cough. Adults CAN get it (however adults do build up an immunity once you get it as an adult) and give it to their own kids, teenagers, etc. It is NOT just a disease that kids get. If you or your kids are asthmatic or have compromised immune systems in some way, you much be extra vigilant.
From the press conferences it appears that the township did not implement rigorous cleaning until after Eli Waller died. They should have implemented this when the epidemic started to amplify and present itself in the US. They were not even aware of it. All of the other municipalities in NJ had warnings on their websites after the national outbreak started. Hamilton (Mercer county) did not do anything until after a death in the town.
There is no proof that Eli (the boy who died) got EV-D68 at school. It is not part of the township protocol to go into the community when there is an outbreak to address the community. During a meeting the township mayor stated,"When they told me what Eli had, I never heard of EVD-68."
As a leader of a town community it is the leaderships job to know. This is gross negligence on the part of the leadership. One can only think, if there were proactive measures in place when this virus started in August 2014, would little Eli still be alive? We will never know the answer to that.
Next example, of horrific leadership by the towns leaders has to do with the heroin epidemic in Hamilton. "They don't speak about Hamilton Township like they did two years ago. It's 'the Big H.," said Mayor Kelly Yaede.
The street name for the drug Heroin is, "The Big H." The Mayor of Hamilton Township , Kelly Yaede, nicknamed the town, "The Big H." She was completely unaware of the street name for Heroin (The Big H). Yet, she is the Director of Public Safety as well as the Mayor of the town. A council member, who lost a child to a heroin overdose started a nonprofit focused on this growing epidemic in Hamilton. He was literally ran out of town with his non profit by the leadership in denial that a heroin epidemic existed. It was not until recently that the local leadership has had an epiphany on this topic.
There is a disturbing national trend in death by suicide‐ that from 1999 to 2014, the suicide rate increased from 10.5 per 100,000 to 13.0 per 100,000 population, representing a 24% rise in suicide mortality in the United States.1 (Note: unless otherwise noted, all national statistics and findings referenced in this comparison article are found in the NCHS Data Brief.) In Hamilton, there have been numerous suicides at the Hamilton train station in the last few years, yet no focused program exists in the town for the community. In the budget community mental health related initiatives were all cut (alcohol, STD, mental health). Why is the leadership ignoring this? There is one member of council running for a Senate seat. Why should they be elected into a Senate seat when they have been part of the problem, ignorning critical public health issues.
The suicide rate in New Jersey increased almost 26% from 1999 to 2014, going from 6.6 suicides per 100,000 in 1999 to 8.3 per 100,000 in 2014. While firearms are responsible for 55.4% of male
suicides and nearly a third of female suicides nationally in 2014, in New Jersey they account for 29.7% of male suicides and just under 10% of female suicides (Figure 4). The percentages of suicides carried out with firearms decreased in New Jersey from 1999 to 2014 among both females (46% decrease) and males (24% decrease).
Poisonings were the most common suicide weapon of choice for females in 1999 (37.6%), and firearms the most common weapon for males (39.0%), but by 2014 the most common mechanism of suicide for both male and females was suffocation, accounting for 43.2% and 41.8% of suicides, respectively. "Poisonings" include deaths from carbon monoxide exposure.
The "Other" category in New Jersey includes cutting/piercing (2.5%), falls/jumps from high places like buildings and bridges (5.5%), and "other specified injuries" that are people being struck by trains on railroad tracks (2.8%). Of the 22 suicides carried out by being struck by a train in 2014, all but 4 were males, and all but one was white, non‐hispanic.
The smaller a police department they have a reported higher annual suicide rate than larger departments. A significant difference in the annual suicide rate across department size categories was found. The annual suicide rate for all departments of 15.3/100,000 officers was above the U.S. general population suicide rate of 11/100,000, with the smallest department rate being approximately four times the national rate (43.78/100,000). Small departments have a sense of teamwork and a stronger sense of personal identity.
A more challenging question is why small departments may have higher annual suicide rates than larger departments. There are several possible explanations to explore. First, there is likely a lack of availability for mental health assistance or peer support programs in smaller departments due to inadequate budgets. Geographic conditions may also play a part; many small departments are rural and cover wide jurisdictions where mental health services are limited. A national study conducted by Mental Health America (MHA) found that states with more psychiatrists, psychologists, and social workers per capita had lower suicide rates.
Larger departments have a better opportunity to establish internal programs such as Employee Assistance Programs (EAPs) or peer support programs should officers need confidential help for stress or trauma. Small departments may not have this luxury, and may depend on outside sources to deal with officers having trouble. Officers are less likely to use outside sources because of confidentiality concerns. No officer wants to admit they have an issue for fear of retaliation, firing, loss of the pension, etc. They many times suffer in silence. The leadership of departments and towns owns ensuring the entire community is safe, especially the men in blue that are there to keep us all safe. To cut budgets that end up removing vital programs that can help residents and employees of mental health assistance is just disgraceful.
The workload in small departments may be more intensive than large departments. In some small departments, there may be only one or two officers on duty per shift. Those officers are responsible for handling all police calls, accidents, burglaries, or homicides for the entire jurisdiction. Small departments require their personnel to be more generalized in their knowledge and skills. Large departments are more decentralized and have specialized investigation units to handle different types of crimes such as sexual offenses, homicides, and traffic. In small towns, officers may have personal identification with individuals involved in traumatic incidents or serious crimes that occur in their town, leading to an intensification of psychological after-effects.
Work overload associated with such situations can lead to undue stress and trauma straining the officer's ability to cope effectively. The danger of working alone is also increased in small departments. Since there are fewer officers available, backups may not be possible, or if
backup is available it may come from another agency some distance away. This can place added stress on small town officers. The officers in Hamilton frequently work alone at all hours due to lack of members to the team.
There is lack of anonymity in small town departments. Since there are so few officers in the department, they are well known throughout the jurisdiction and under community scrutiny. Unlike large departments where officers are not known by the community when they leave work, small town police are identified as officers whether on- or off-duty. Such visibility can not only affect the officer's psychological well-being in terms of "getting away" from police work, but also his or her family. Additionally, peers in the department will be aware of any errors or disciplinary problems that occur among officers in small departments. This may lead to isolation and undue scrutiny by peers.
Due to budget limitations, small police departments may lack training and intervention programs for officers in crisis. Most of the emphasis in training is placed on operational aspects of policing with very little funding available for wellness and psychological issues.
If small police departments are to seriously address the issue of police suicide, they should consider adopting programs that larger departments find effective in reducing suicide and trauma in officers.
In 1999, N.J.S.A., 11 A:2-25, Assembly Bill 1801 was signed into law creating the Cop 2 Cop program. The hotline began accepting calls in November 2000. Cop 2 Cop is a program funded by a grant from the New Jersey State Department of Personnel and presented by UMDNJ/University Behavioral HealthCare.
This New Jersey law has helped Cop 2 Cop become an essential program for law enforcement officers, helping to avert over 156 suicides since its inception. Though statistics have not been compiled nationally, most law enforcement experts believe the police suicide rate is higher than those of the general population, but because suicides among police officers are often reported as accidents or met with official silence, definitive numbers are hard to come by.he general population, a stigma surrounds suicide. This stigma can be exaggerated when the victim is a police officer. "A lot of times, other officers think that officer was weak or had a psychological problem," states Dr. Thomas Gillan of the Central Florida Police Stress Unit (CFPSU) Inc. Allen Kates, author of "CopShock: Surviving Post Traumatic Stress Disorder (PTSD)," supports this, "It is very common for the other police officers, especially the partners, to try and find fault with the officers who killed themselves. This is a natural reaction because if they can't find fault, it could happen to anyone." The stigma surrounding suicide often seeps into the department's response to the family of the deceased. In the general population, a stigma surrounds suicide. This stigma can be exaggerated when the victim is a police officer. "A lot of times, other officers think that officer was weak or had a psychological problem," states Dr. Thomas Gillan of the Central Florida Police Stress Unit (CFPSU) Inc. Allen Kates, author of "CopShock: Surviving Post Traumatic Stress Disorder (PTSD)," supports this, "It is very common for the other police officers, especially the partners, to try and find fault with the officers who killed themselves. This is a natural reaction because if they can't find fault, it could happen to anyone." The stigma surrounding suicide often seeps into the department's response to the family of the deceased.
Cop 2 Cop is the first program of its kind in the country, enacted into law to focus on suicide prevention and mental health support for law enforcement officers. After a series of police suicides (1996-1998), community leaders in New Jersey believed that law enforcement professionals needed a confidential, safe outlet where they could talk to peers who could understand, offer support and not be judgmental. The national suicide rate for the general population is 11/100,000 and for police officers it is approximately 18/100,000 .
The Cop 2 Cop hotline, 1-866-COP-2-COP, is staffed by retired officers who are licensed Clinical Social Workers, known as Cop Clinicians, and specially trained Mental Health professionals, along with volunteer retired officers who are trained as peer supporters.
God Bless our Men and Women in Blue.
Posted by tammyduffy at 10:06 PM EDT
Updated: Wednesday, 21 June 2017 10:14 PM EDT