New Super Luxury Pet Hotel Opens In Hamilton 
Topic: COMMUNITY INTEREST
New Super Lux Pet Hotel Opens In Hamilton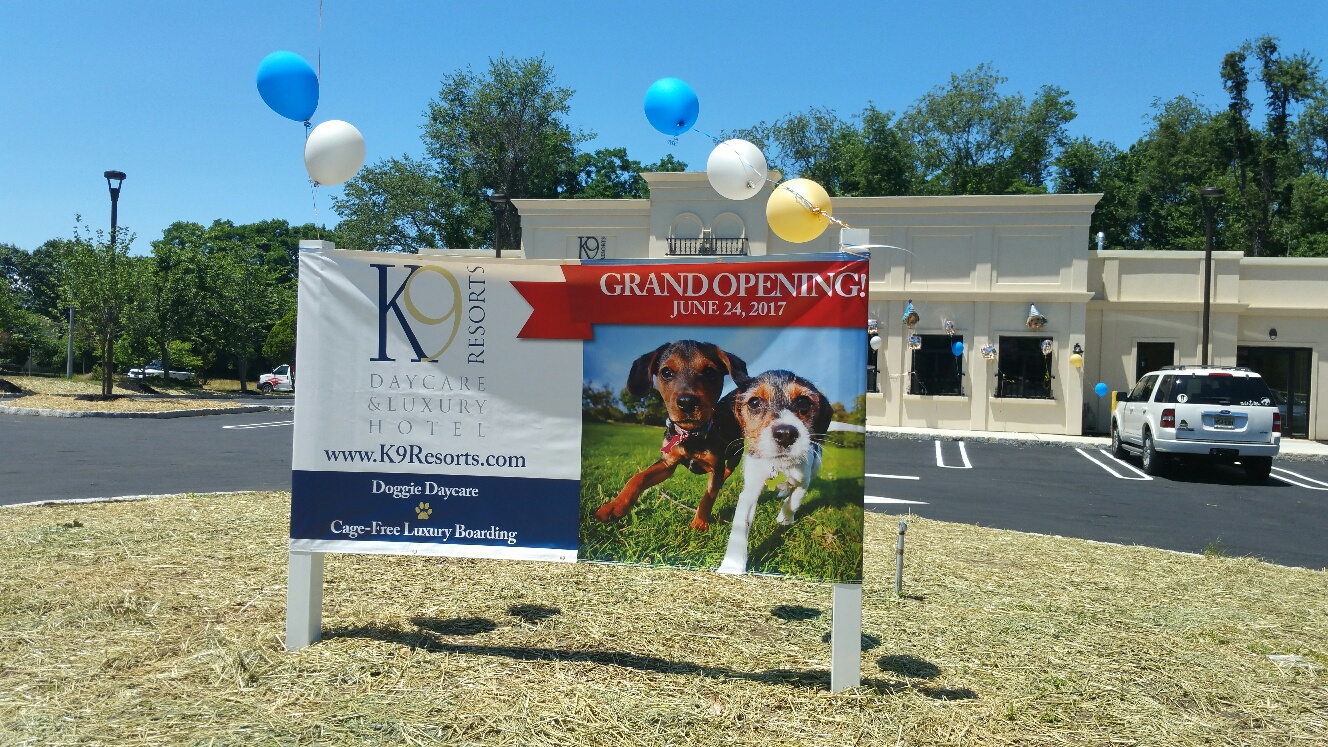 K9 Resorts are multi-award-winning luxury pet hotels. They have a new faciliity at 3710 Quakerbrige Rd in Hamilton, New Jersey.
This new luxury pet hotel provides resort-style vacations and doggie daycare, by combining homelike amenities with recreational activity. Their facilities are state-of-the-art and have been custom designed to provide only the best for your pet and exceed all kennel industry standards for boarding and doggie daycare.
The staff members are professionally trained and certified and are the best in the business – providing unparalleled customer service, animal expertise and peace-of-mind.
Owners can choose from a variety of spacious accomodations to make their pets feel right at home. Regardless of preference, each has been designed to delight guests with the gentle elegance that can only be found at K9 Resorts.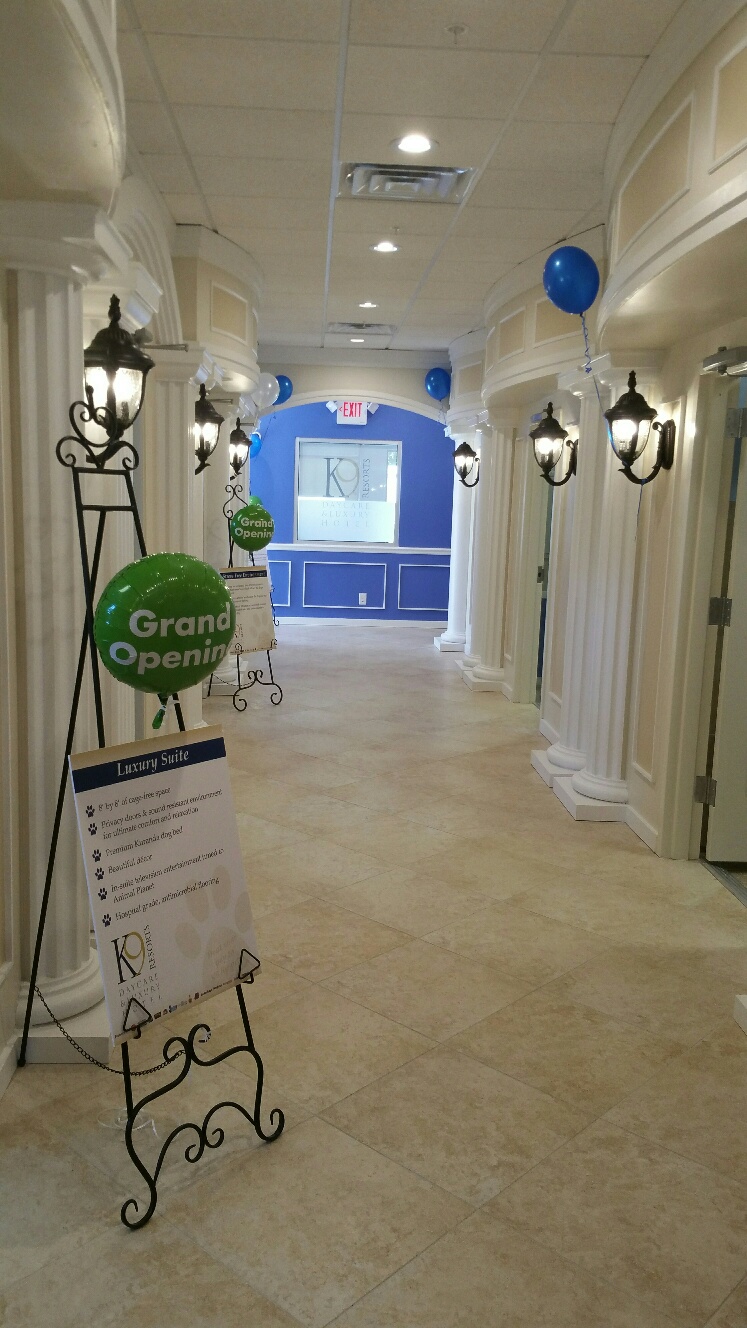 Their luxury suites are Cage-free and are ideal for families with multiple pets. They provide the ultimate comfort and relaxaton for the most discerning guest. The spaces a 8' x 8', have glass privacy door and sound resistent environment. Each suite is equipped with in-suite television entertainment tuned to Animal Planet for ultimate comfort and relaxation. The beds in the suites are preium Kuranda pet beds.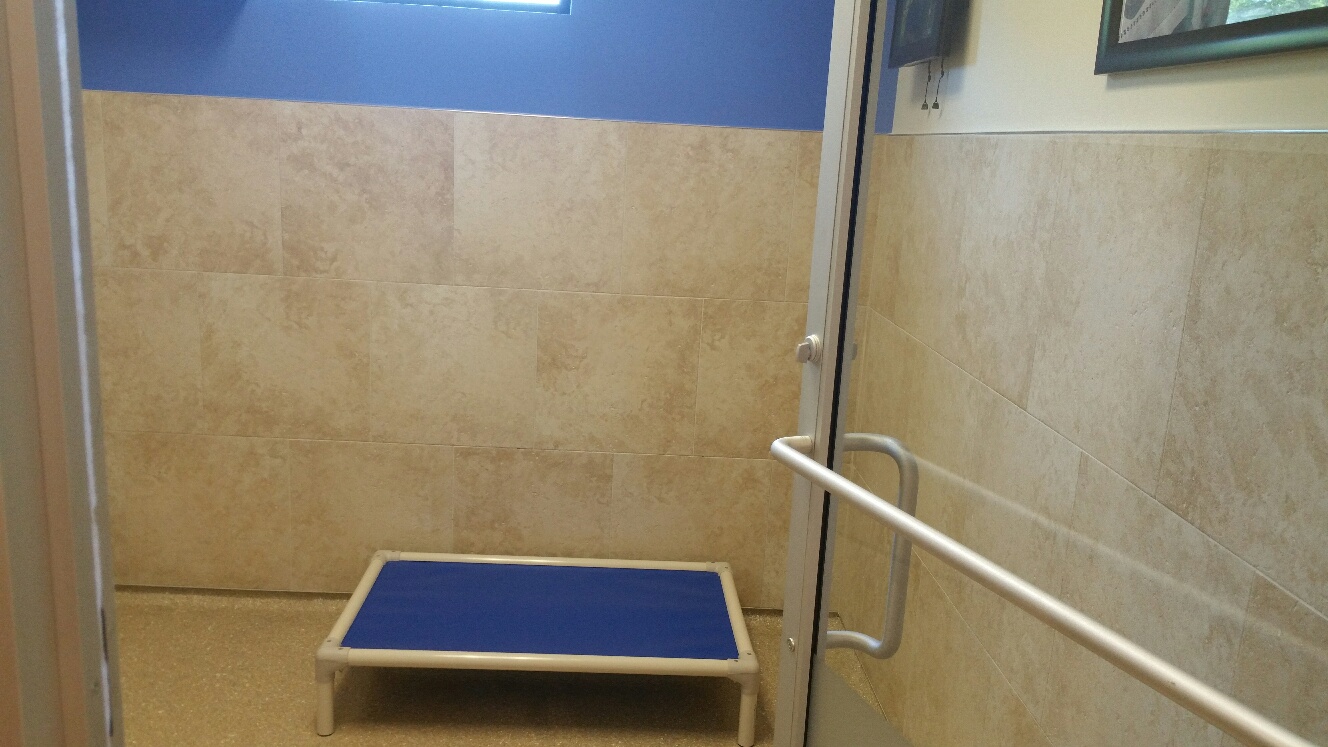 All inclusive:$67/night/dog. Includes option of either all day group play with other dogs or 3 private relief sessions and 2 personal playtimes per day. If you bring another dog in the suite, the extra dog is 50% off the $67. So in essence, if you have two dogs in the suite it will cost $100.50. All dogs are required to be bathed before they are picked up (if they stay more than 2 days), this is an additional cost of $29.
They also offer Executive Rooms at a cost of $55/night/dog. These are 5'x7' cage free spaces. The pet hotel wants to feed your pets their own Iam house diet. If you want your pet to have their own food you can, however there is a cost for that. They will charge you $2.00 per serving if its bagged and portioned. If you just send the entire bag and they have to portion it, the cost is and additional $2.95 per serving. The same pricing holds true for any medications your pet may take. There is a $2.00 charge if portioned, $2.95 if not.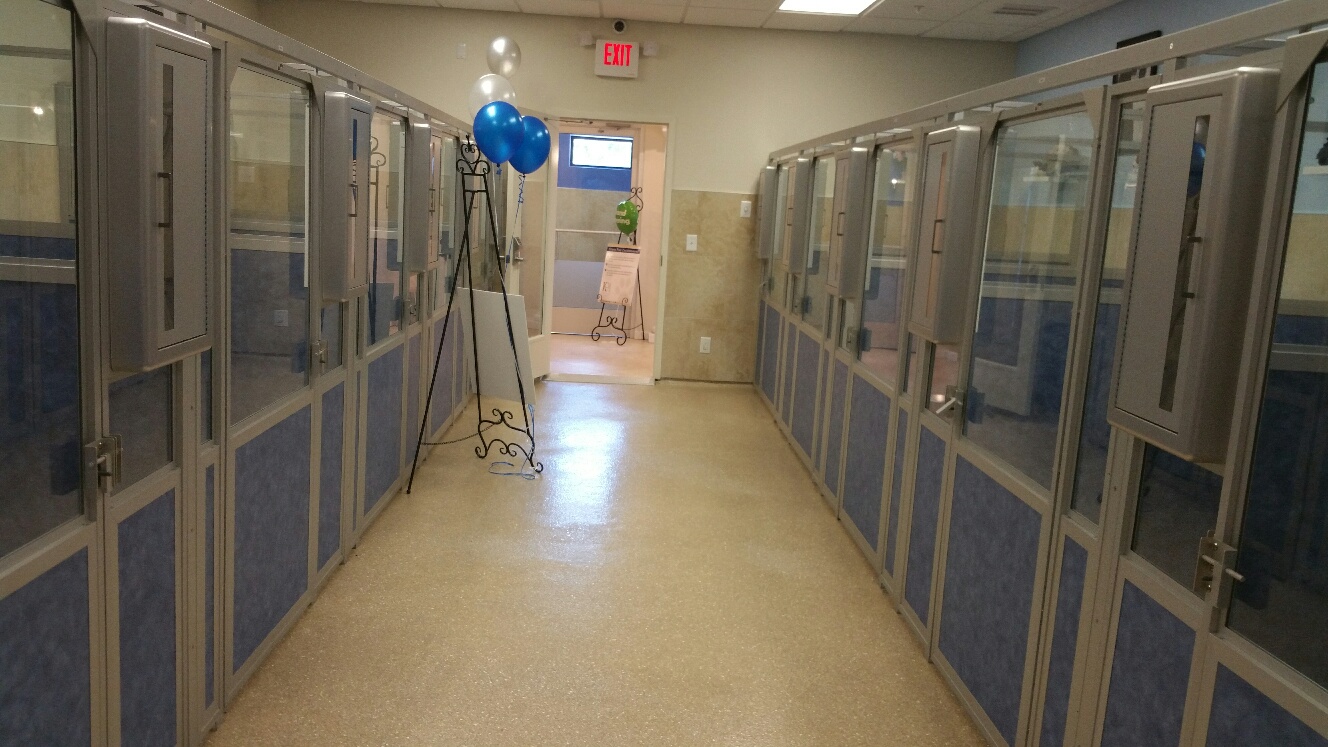 There is also traditional boarding cages, they are synder enclosures. These cost $42/day/dog for a single compartment. For a dual compartment it is $46/day/dog. This also includes all the options of group play with other dogs or 3 private relief sessions and 2 personal playtimes per day.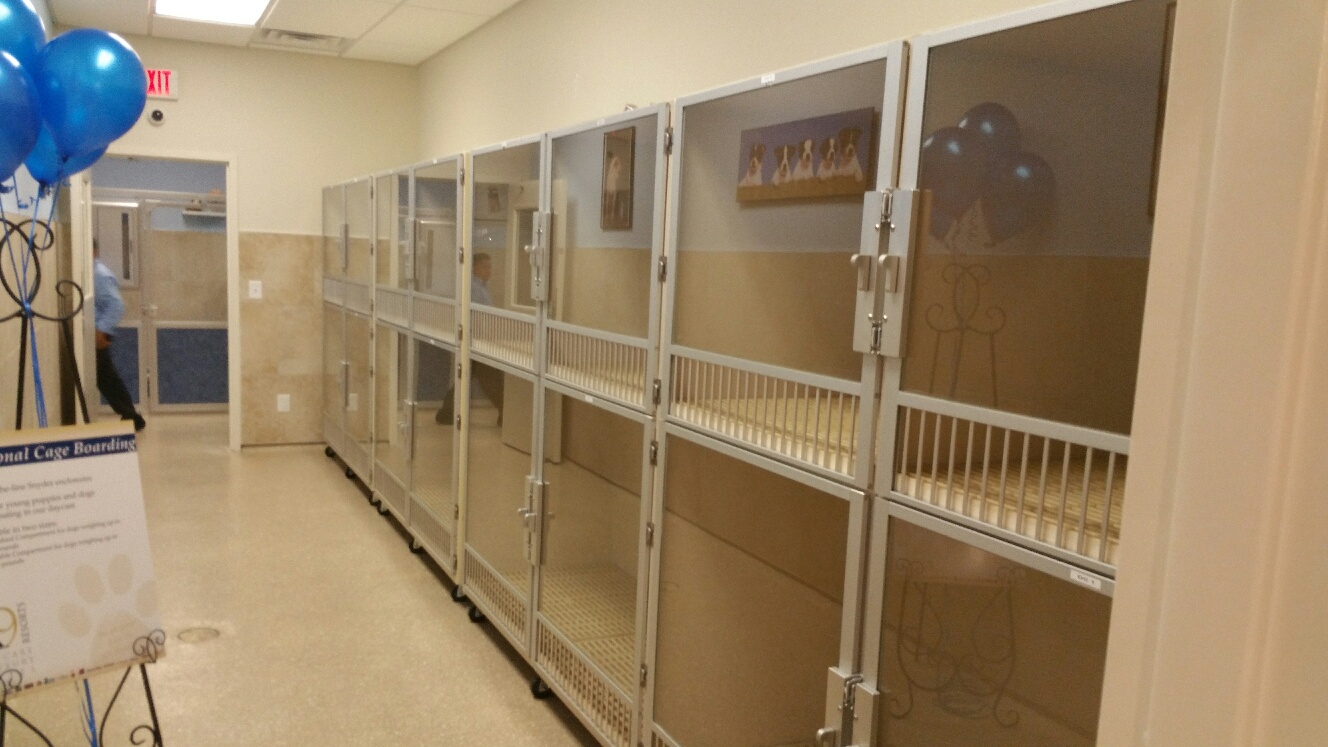 There are additional special treats for your furry friends. They can get Evian spring water for $4.00 a bowl, Frosty paws ice cream at $4.00 a serving or other gourmet treats at $4.00 a serving.
There are behavior requirements to board your pet at the hotel. They must be 100% people friendly. The resort reserves the right to refuse services based upon a dog's temperament or health condition.
The vaccine requirements for the hotel are rabies, Distemper/parvo,bordetella (at least 10 days prior to visit) and K9 influenza. Reservations are accepted on a first come first serve basis and must be made on the phone. There is no website reservations available. During the ribbon cutting one of the employees stated that you may have to wait 6 months to get a reservation, so plan early. A 50% non-refundable deposit is required at time of reservation, the full balance is due on the day of the pet's arrival. In the event of a change to your reservation or a cancellation, your payment will be applied to your credit card. No refunds will be issued.
They do accept a few plastic or rubber personal items from home to accompany your pet during their stay. They do not permit any bedding, blankets, fabrics, or other items from home.
Their doggy daycare for a full day is $30.00 a day/pet. If you only do a half day of doggy daycare, the price is $19/pet. (7am to 1pm) or (1pm to 7pm) This daycare service is available from 7am to 7pm Monday to Friday. According to one of the employees who gave us a tour, there is no one at the facility at night or during holidays. Dogs must pass a daycare evaluation in order to participate in the daycare. There is a one time $35 fee for the daycare evaluation. This fee is credited towards your first day of doggie daycare.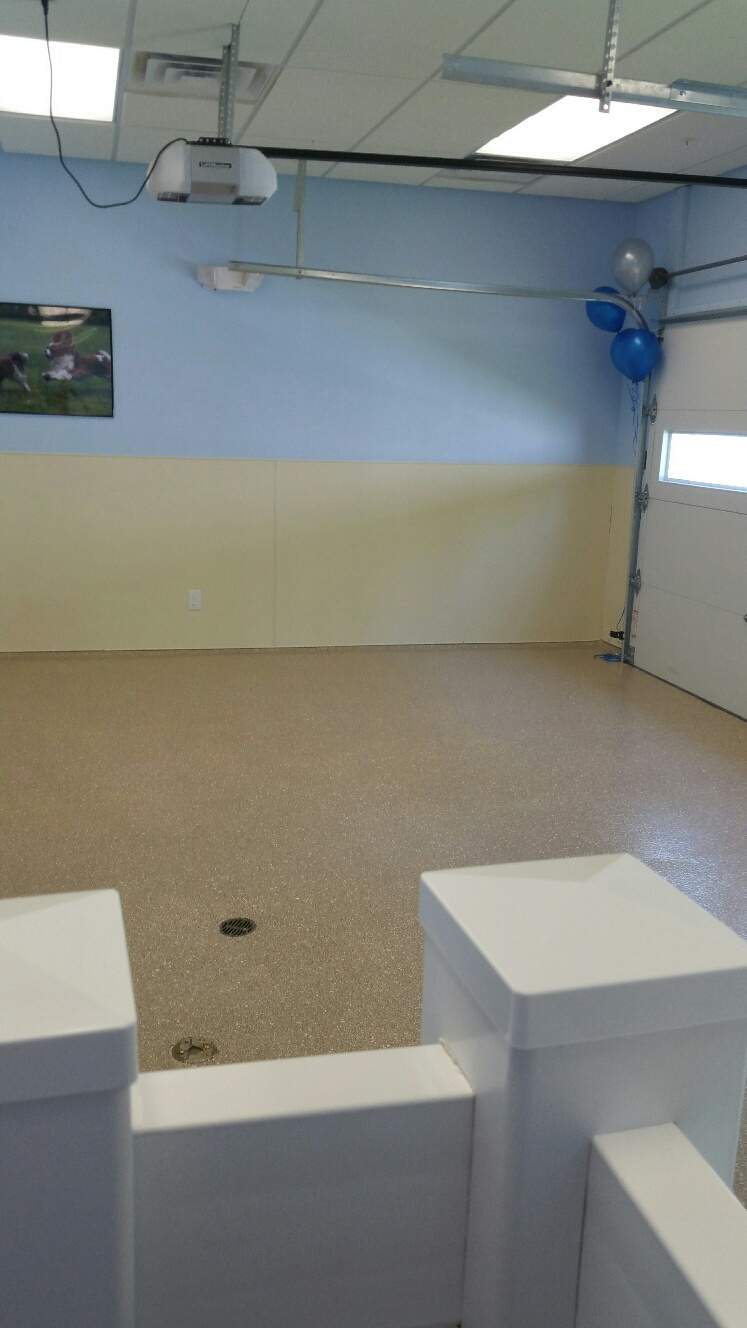 There are indoor play areas, outdoor play areas for both small and large dogs. In the future there will be an indoor heated pool as well.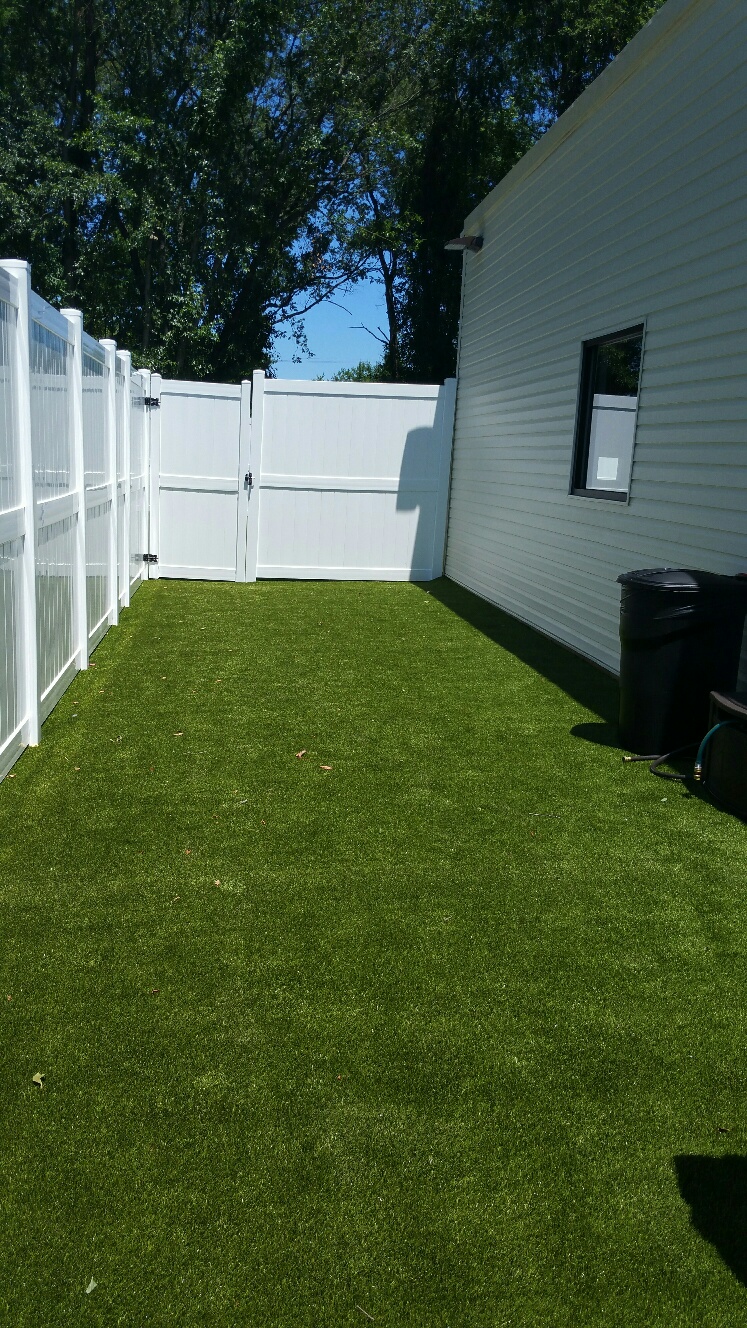 So let's add it up, what does it cost for a 2 night stay at this luxury pet hotel.
For Fido and his furry sister to stay two nights in a lux suite the cost would be... who have to eat special food twice a day and take med once a day.
TYPICAL COST for a 2 night stay in the luxury suite
$67 for the suite for one dog x2 nights =$134
$33.50 for Fido's friend x 2 nights = $67
$2.95 X 2 meals a day x 2 dogs = $11.80/day
Dog bath for two dogs = $58
Total cost for 2 days in lux suite is $270.80
We wish the new hotel all the best! This could be quite the challenge though in Hamilton. The median income of the residents is only $65,000. To pay $270 for a two day visit to a dog hotel, is just not in the budget.
Posted by tammyduffy at 4:53 PM EDT
Updated: Sunday, 25 June 2017 7:47 AM EDT