Sewer Plant Failure in Hamilton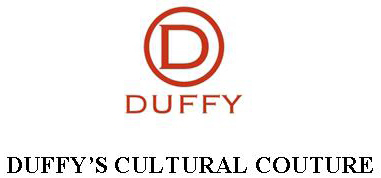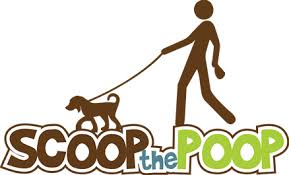 Sewer Plant Failure in Hamilton
Hamilton residents have noticed that their toilets are not flushing in the manner they used to. There is a good reason for that.
In Aug 2015, Duffy Cultural Couture reported on a potential building moratorium that could happen in Hamilton, Mercer County. The Mayor was contacted on this matter, and the leadership was unresponsive then. The leadership brags about the influx of building and business growth in the town, however, they have done nothing to optimize the sewer plant.
(See article from Aug 2015)
http://www.tammyduffy.com/ARTFASHION/index.blog/2355854/hamiltons-potential-building-moratorium/
When wastewater treatment plants fail, the environment takes the hit, and so do the people who want to use public waters for drinking water, food or recreation. Could there be a coincidence to the recent increase in lead to the water in Hamilton with this failure at the sewer plant?
This past week the Hamilton Sewer plant failed. There was a chemical spill at the plant this week reported by the Trenton Times.
However, the truth of the matter is, this spill began 3 months ago. For the past three months, ferric chloride was pumped through the system and discolored the Crosswicks Creek water. The Ferric Chloride released, which was added to the "off" channel is in the thousands of gallons. The Ferric Chloride has completely eaten away on the flights of screen bars and stainless turn valves down to ¾ of an inch. The internal leadership is touting that the channels were "mislabeled".
The cost to fix this issue is going to be huge for township residents. The gross negligence of the leadership and those running the plant has created quite a shit storm about to hit residents, literally. In a statement released by the Mayor's office, she was very specific to say, "The treatment plant has not exceeded any of its permit parameters for routine discharge during this past month (August)." This was not the case the other months.
Ferric chloride is designated as a hazardous substance under section 311(b)(2)(A) of the Federal Water Pollution Control Act and further regulated by the Clean Water Act Amendments of 1977 and 1978. These regulations apply to discharges of this substance. It is highly corrosive to metal. Below are from an MSDS sheet for Ferric Chloride.
Hazard Statements (GHS-US) : H290 - May be corrosive to metals H302 - Harmful if swallowed H314 - Causes severe skin burns and eye damage H318 - Causes serious eye damage H401 - Toxic to aquatic life H411 - Toxic to aquatic life with long lasting effects Precautionary Statements (GHS-US) : P234 - Keep only in original container. P260 - Do not breathe mist, spray, vapors. P264 - Wash hands, forearms and face thoroughly after handling. P270 - Do not eat, drink, or smoke when using this product. P273 - Avoid release to the environment. P280 - Wear eye protection, face protection, protective clothing, protective gloves. P301+P312 - If swallowed: Call a POISON CENTER, or doctor if you feel unwell. P301+P330+P331 - If swallowed: rinse mouth. Do NOT induce vomiting. P303+P361+P353 – IF ON SKIN (or hair): Take off immediately all contaminated clothing.
According to the Township's Engineering Annual report, the Department of Public Works was charged with the inspection and maintenance of the streams and drainage systems. They were also charged with keeping the logs and all records of the activities in which they participate.
Wastewater treatment is treated as a water use because it is so interconnected with the other uses of water. Much of the water used by homes, industries, and businesses must be treated before it is released back to the environment.
If the term "wastewater treatment" is confusing to you, you might think of it as "sewage treatment." Nature has an amazing ability to cope with small amounts of water wastes and pollution, but it would be overwhelmed if we didn't treat the billions of gallons of wastewater and sewage produced every day before releasing it back to the environment. Treatment plants reduce pollutants in wastewater to a level nature can handle.
Wastewater is used water. It includes substances such as human waste, food scraps, oils, soaps and chemicals. In homes, this includes water from sinks, showers, bathtubs, toilets, washing machines and dishwashers. Businesses and industries also contribute their share of used water that must be cleaned.
It's a matter of caring for our environment and for our own health. There are a lot of good reasons why keeping our water clean is an important priority:
Clean water is critical to plants and animals that live in water. This is important to the fishing industry, sport fishing enthusiasts, and future generations.
Our rivers and ocean waters teem with life that depends on shoreline, beaches and marshes. They are critical habitats for hundreds of species of fish and other aquatic life. Migratory water birds use the areas for resting and feeding.
If it is not properly cleaned, water can carry disease. Since we live, work and play so close to water, harmful bacteria have to be removed to make water safe.
If wastewater is not properly treated, then the environment and human health can be negatively impacted. These impacts can include harm to fish and wildlife populations, oxygen depletion, beach closures and other restrictions on recreational water use, restrictions on fish and shellfish harvesting and contamination of drinking water. Some examples of pollutants that can be found in wastewater and the potentially harmful effects these substances can have on ecosystems and human health:
· decaying organic matter and debris can use up the dissolved oxygen in a lake so fish and other aquatic biota cannot survive;
· excessive nutrients, such as phosphorus and nitrogen (including ammonia), can cause eutrophication, or over-fertilization of receiving waters, which can be toxic to aquatic organisms, promote excessive plant growth, reduce available oxygen, harm spawning grounds, alter habitat and lead to a decline in certain species;
· chlorine compounds and inorganic chloramines can be toxic to aquatic invertebrates, algae and fish;
· bacteria, viruses and disease-causing pathogens can pollute beaches and contaminate shellfish populations, leading to restrictions on human recreation, drinking water consumption and shellfish consumption;
· metals, such as mercury, lead, cadmium, chromium and arsenic can have acute and chronic toxic effects on species.
· other substances such as some pharmaceutical and personal care products, primarily entering the environment in wastewater effluents, may also pose threats to human health, aquatic life and wildlife.
This recent mishap by the township leadership is already costing residents a hefty price in Hamilton Mercer County. The sewer plant is not functioning in the matter it needs to. Sludge is now has being hauled out of the plant to a facility in North Jersey at a cost of $850,000. The problem emits from a malfunctioning " thickener tank" which affects all aspects of the plant. Knowing the thickener was not operable, a decision was made to put it online. This operational blunder, in the end will cost well over $1,000,000 dollars to fix. This also has caused a lot of damage throughout the plant. The plant now is operating in violation of New Jersey Permit parameters. The Township will be fined everyday it operates in violation.
This was bound to happen, two years ago they applied to DEP for a permit to expand the plant. Degradation of habitats in the vicinity of the bridge have caused severe changes in sedimentation, hydrology and water quality as well.
Recently, Synngery LLC applied for a permit to put solar panels in to run the sewer plant on Sweetbriar Ave. Synnergy expects to receive the NJDEP permit. They are working on incentives to offer Hamilton Township. The township will need more than solar panels to save their ailing sewer plant. A meeting with the Engineering Committee, staff and engineers will be set up to discuss Change Order No. 7. Steven Durst of Synngery is dealing with Mercer County on the Wastewater Management Plan regarding Plant capacity vs buildout requirements. Union negotiations will start next month. We can only hope this solar panel farm that residents are opposed it (due to the fact it will destroy precious wetlands), stops when conversations begin as it pertains to the capacity of the sewer plant. The capacity is in significant jeopardy right now. Residents are being kept in the dark on this issue they deserve the truth.
Posted by tammyduffy at 9:13 PM EDT