Helping People LIve the Best of Lives
Topic: COMMUNITY INTEREST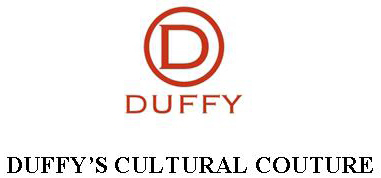 Helping People Live The Best of Lives
What started as an act of sibling care, led to a global company ranked 33rd most innovative in the world – allowing those dealing with intimate health care issues to live their lives with dignity.
When Thora Sørensen had an ostomy operation in the 1950s, ostomy care was primitive. Thora was afraid to go out in public, fearing she might experience leakage. Her sister Elise, a nurse, conceived a solution – the world's first adhesive ostomy bag, one that would prevent leakage and let her sister live a much freer life.
Based on Elise's idea, civil engineer and plastics manufacturer Aage Louis-Hansen and his wife Johanne created the ostomy bag, leading to the founding of Coloplast in 1957, which, today, is a global leader in intimate healthcare.
"Intimate healthcare is about recognizing the importance of quality of life," says Oliver Johansen, Senior Vice President of Global R&D at Coloplast. "Of people with stoma, 91% fear leakage, and 76% will have experienced it in the last six months. We want to change that."
For people living with a stoma (an opening on the surface of the abdomen that has been surgically created to divert the flow of waste) the real issue is not the stoma itself but the fear of leakage, which significantly impacts quality of life and leads to isolation.
"The key to solving this issue is an appliance that provides a secure fit to the body," Johansen says. "Because bodies are different and change over time, we design our products with this in mind. Since bringing the world's first disposable, self-adhesive ostomy pouch to the market six decades ago, we have developed the market's complete portfolio of ostomy solutions."
The ostomy bag may have started it all, but today Coloplast's mission is to help people with a variety of intimate healthcare needs, which has driven an enormous amount of innovation across an ever­broadening portfolio of products.
Within continence care, where the fear of having an accident in public can again lead to isolation, Coloplast innovations, such as the SpeediCath, have driven industry change to compact catheters that improve functionality through their small size and design, improving compliance and reducing psychological barriers.
Another area of innovation is in wound and skin care, where Coloplast developed the award-winning Biatain Silicone, a series of wound care dressings that come in all shapes and sizes and that focus on user experience and aesthetics.
"We are continually developing innovative life-changing products that make a real difference to our users," Johansen says. "Take our latest ostomy bag – clinical evidence shows that we are truly reducing leakage, the number one concern of our users."
"That said, there are still some fundamental needs unmet, so innovation is paramount for finding solutions that solve obstacles our users face every day. Our ability to listen to our users, understand their needs, and respond with life-changing products and services is what drives us and keeps us a leader in our industry."
Posted by tammyduffy at 12:01 AM EDT