The House That Castro Built
Topic: COMMUNITY INTEREST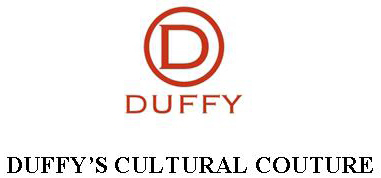 The House That Castro Built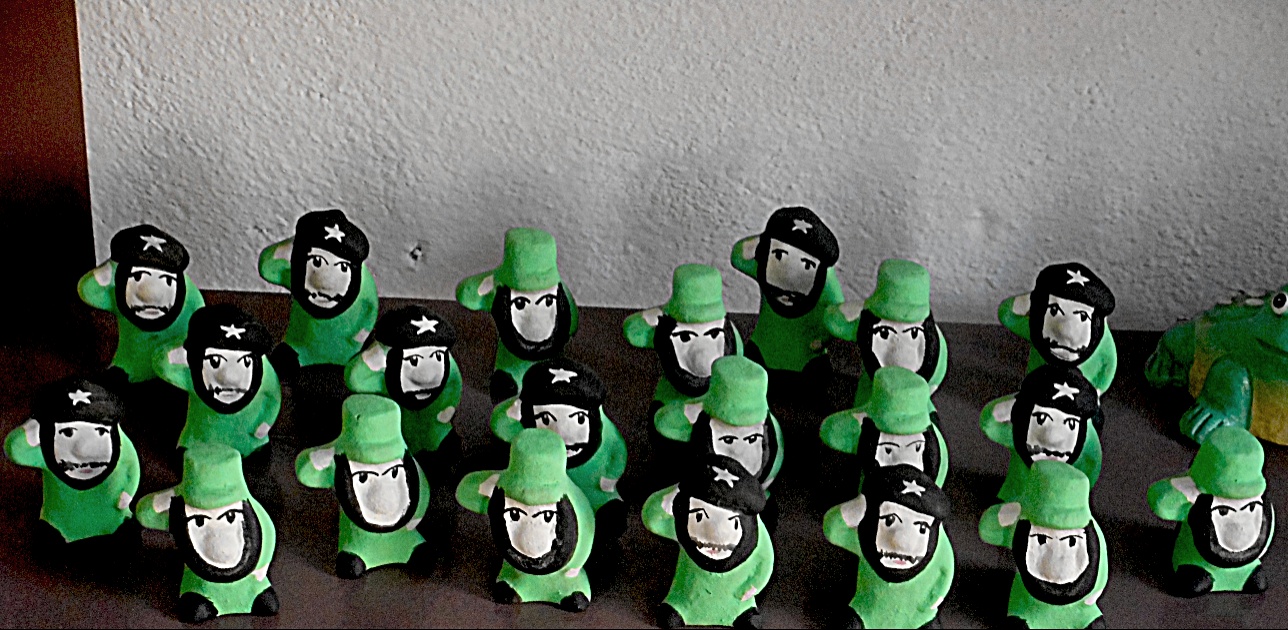 During a recent trip to Cuba I stayed at a home that was owned by Fidel Castro. It was a beautiful home. The current owner has acquired a license to rent some of the rooms of his home out, as part of private enterprise initiatives in Cuba. He had to sign a 5-year contract. Each room he rents out he must pay the government 35 CUC a month. ($35 USD) He has relationships with 5 agencies. These agencies work to do the logistics for Americans, Europeans and other to travel to Cuba. These agencies pay the home owners a nondisclosed amount. They are their guarantee to have the rooms filled. Any profit the homeowner makes, they must pay 10% to the government as well. Recently, President Trump has created some very tough restrictions for Cuba. This same homeowner's business is now in jeopardy. There were 20 Americans who were slated to stay at his home. They cannot get Visas to come. He is stuck. He is still required to pay the 35 CUC per room/month to the government, where there are people there or not. He has four more years to his contract. The government will not give him a break. They depend on the USA for their visits.
In order for this homeowner to leave Cuba to visit the USA, it's not easy for him either. He has to go to the immigration office for a meeting to try to get a Visa. The meeting costs $160 CUC. This cost may not get him a Visa. In the event, he has to return to try again, it's another $160. So, the Cubans are now trying to go through Columbia to get Visa's to come to America. This creates enormous expense for them.
Their success is evidence of a growing Cuban middle class with disposable income. With the increase of private enterprise, President Obama's relaxation of restrictions on US travellers and the introduction of Airbnb to Cuba in 2015, more tourist money has been going directly into the hands of the people instead of into government-owned hotels and restaurants. Private business owners are making incomes that far exceed anything they could earn working for the state.
Their success is evidence of a growing Cuban middle class with disposable income. With the increase of private enterprise, President Obama's relaxation of restrictions on US travellers and the introduction of Airbnb to Cuba in 2015, more tourist money has been going directly into the hands of the people instead of into government-owned hotels and restaurants. Private business owners are making incomes that far exceed anything they could earn working for the state.
After years of stagnation, Cuban entrepreneurship has changed and grown dramatically. Regulations governing entrepreneurship were liberalized significantly in October 2010, notably allowing the hiring of employees. Official attitudes about it changed from indifference to encouragement. The number of Cubans employed in this sector increased 145 percent, from 157,371 in October 2010 to 385,775 today, representing about one in 13 workers.
Most important, the purpose has changed. In the past, when no thought was being given to changing the socialist model, entrepreneurship seemed to be viewed as a necessary evil, of marginal importance to the economy. It is now viewed as a strategic necessity for a government that is determined to cut costs and boost economic output by reducing government payrolls and expanding the private sector. For every new person employed as an entrepreneur, the government counts one more job created, one more stream of tax revenue, one more household with higher income, and one less household in need of the universal food subsidies that it aims to eliminate.
Entrepreneurship, in Cuba called trabajo por cuenta propia, or self-employment, is the most visible manifestation of economic reforms undertaken by President Raul Castro since he took office in 2008. The entrepreneurs, called cuentapropistas, are operating their new businesses on the streets of every city and town. State media are covering this sector amply and, in a new twist, favorably.
But the new entrepreneurs are only part of the reform plan, which is being developed and implemented according to a blueprint approved by the Communist Party in 2011. To reach major economic objectives involving job growth, productivity increases, improved government finances, and reduced incentives for young Cubans to emigrate, a larger "non-state" sector of the economy has to develop, one that will need to include larger and more complex businesses than those that today's entrepreneurs are creating.
The situation was similar at labor ministry offices in the provincial capital of Sancti Spiritus, where an official said that 720 licenses had been issued in the first two weeks of the new policy.
Public response to the new policies was strong because of the government's new disposition to issue new licenses again, and because they in fact expanded opportunities for entrepreneurship:
• Licenses are now available in 181 lines of work.
• To bring entrepreneurs in from the black market, licenses may be granted to those without a vinculo laboral, i.e. those with no current workplace.
• Previously, only restaurants and small food-service operations such as sandwich stands were permitted to employ assistants. The new regulations permitted employees to be hired in 83 lines of work, and later they were changed to allow employees to be hired in any line of work.
• In private restaurants, the seating limit was increased from 12 to 20 and later to 50. Prohibitions on serving beef and shellfish were ended.
• "Housing, rooms, and spaces" may be rented to entrepreneurs for use as places of business.
• Entrepreneurs may now have licenses for more than one line of work.
• Unlike before, entrepreneurs may work anywhere, not just in the municipality in which they were licensed.
• Instead of being restricted to selling to individuals, they may now sell goods and services to state entities, foreign companies, and cooperatives.
• A June 2012 article in Granma discussed the ways in which government entities in Artemisa are contracting "brigades" of carpenters, painters, bricklayers, and other construction workers to fix a stadium, cafeterias, and other public buildings. A local official praised the "speed and quality" of their work.
• Entrepreneurs must pay income tax. The first 10,000 pesos of income, an amount that equals approximately twice the average salary paid in the state sector, is tax-exempt. The top marginal rate is 50 percent. Expenses totaling up to 40 percent of gross income may be deducted from taxable income (the previous limit on deductions was 10 percent). In addition, there is a sales tax, a public service tax, and a tax per employee hired, all deductible from income tax. The tax on hired labor is explained as necessary "to avoid concentrations of wealth."
Finally, there is a contribution to social security, which entitles entrepreneurs to disability and maternity benefits and monthly payments upon retirement. Taxpayers can vary the amount they contribute, and benefits will depend on the amount contributed.
• In May 2011, these policies were eased to favor job creation over tax collection. The tax per employee was suspended for businesses with fewer than six employees, taxes were reduced and deductions increased in some occupations, and businesses were allowed to close for repairs more easily and for longer periods, suspending their licenses and their tax obligations.
Beyond the new regulatory treatment, other government actions evidence a change in attitude toward entrepreneurs and a desire to see the sector grow rather than simply subsist.
With the new policies governing entrepreneurship, a retiree in rural Pinar del Rio province said, "The only people not working are those that don't want to." That's an exaggeration, but an easy one to make given the appearance of so many new businesses across Cuba.
The block of Havana's Neptuno Street between Aguiar and Amistad Streets is a good example. It is near areas frequented by tourists, but it is not a tourist spot and its businesses cater to Cubans. Many new businesses were in operation during a June 2011 visit.
A retired house painter sold herbs for medicinal, religious, and culinary uses from his front step, paying 150 pesos per month tax and earning, he said, a modest supplement to his pension. He was fixing up a bedroom upstairs to rent to foreigners, but he was waiting for the "right moment" to start that business. The room rental, he believed, would be "the only way to get my head above water. When I marry again it has to be to a foreigner too."
Nearby, a babalawo (Santeria priest) ran the Ile Ogdara religious articles shop, with a cafeteria alongside. He pays 2,000 pesos per month to rent the space, and one month into the business he expected to do well. Next door to him, a shop sold religious clothing.
A few doors away, a woman took advantage of the new regulations to take out two licenses, so she could sell party supplies and music CDs in the same premises. With a combined monthly tax bill of 450 pesos, she was clearing between 1,000 and 1,500 pesos per month.
Across the street, the Gran Via store is a place where the government rents space to 15 individual entrepreneurs for 30 pesos daily. Businesses included jewelry and watch repair, sales and repair of shoes and sandals, sale of wickerlike patio furniture made by the vendor's husband, and more. "Much of this was hidden before," one repairman said, "and now people are coming out in the open."
For the barber in Santa Maria del Rosario, the change came in May 2011; he lost his state salary and his life became both more complicated and more lucrative. He pays 993 pesos per month to the state to cover rent, utilities, and taxes. That works out to about 40 pesos per workday, so he has developed the habit of setting aside that amount each day – and on a typical day, he says, that leaves about 80 pesos for himself. He acquires supplies completely on his own without difficulty, he says, including the electric clippers that friends bring him from the United States. His prices: ten pesos for a regular haircut, 20 for a "styled" cut, ten for a shave, all to the sound of reggaetón played through an I-pod blaring through two small computer speakers on the windowsill.
A similar change is taking place in state taxi companies. A Cuba taxi driver explained that in 2010 his company stopped paying his salary and started renting him his taxi for a flat $42 per day. He keeps the taxi at his home, pays for gas and repairs, charges in convertible pesos, and keeps his profit. Interviewed in June 2011, he was not yet sold on the new system because his earnings vary so much between high and low tourism seasons.
What does the experience of converting the smallest barber and beauty shops into private entities tell about the government's task ahead? First, the pilot projects and limited scope indicate the slow, cautious pace of the reform process. Second, these are examples of reductions in state sector payrolls that do not involve layoffs, but rather the conversion of state jobs to private jobs on the spot. The move to create private non-farm cooperatives will likely repeat these traits.
A local official said the number of entrepreneurs renting rooms in their homes had jumped from 200 to more than 400. The local tourist hotel on a hillside just out of town has only 78 rooms.
A recent economics graduate had just opened a gallery on the main street to sell art and photography. She does business in a sheltered porch and interior room that she rents from a retiree.
On the main street: room rentals, several cafeterias, ice cream stands, vendors of imported trinkets and housewares, pizza makers, and new private restaurants. Several taxi drivers had started business in recent months; one also rents a room in his home and is fortunate enough to be listed in Lonely Planet.
New restauranteurs worried about competition and many employ promoters who approach visitors to drive business their way. The owner of one new restaurant on the main street, El Colonial, said about 15 new private restaurants had opened in the past six months. Subsequent visits showed that some restaurants off the main street had closed.
But entrepreneurs alone are not likely to generate one million new private sector jobs under current rules. Those jobs, combined with further reductions in the public-sector workforce, can potentially eliminate a fiscal deficit that has already declined from 6.9 percent of gross domestic product in 2008 to 3.8 percent last year.
In Cuban discussions of economic policy – in academic journals, public debates, Catholic church magazines, and state media – there is no shortage of ideas for policies to spur the expansion of the private sector.
When it comes to entrepreneurship, the most common suggestion is to treat the sector as an "infant industry" by reducing taxes to promote growth until the sector matures. Other suggestions are to do away with the list of 181 permitted lines of work and instead to allow entrepreneurial ventures in any line of work except those that the state may reserve to itself, and to allow professionals to work as entrepreneurs in the field for which they were trained.
However, the potential for far more substantial job growth lies in the creation of private non-farm cooperatives. In this area, policies have yet to be defined except in general terms.
The economic policy blueprint adopted in 2011 by the Communist Party stated that private cooperatives will be formed "as a socialist form of collective property in different sectors…integrated by persons who join together contributing goods or labor….and assume all their expenses with their income." A briefing document circulated as layoffs were beginning in 2010 noted dozens of potential business lines for cooperatives, including services to municipal governments, and singled out five general areas: agriculture, construction, construction materials, transportation, and food production.
The lack of entrepreneurial opportunities for Cubans with advanced professional and technical skills means that Cuba is failing to take full advantage of the investment made in their education and foregoing their potential contribution to economic development: innovation, competitiveness, export growth, job growth, and reduced incentives for young Cubans to emigrate. Many of the new entrepreneurs, such as those re-selling housewares brought to them from relatives abroad or selling copied music and movies on disc, have created jobs and pay taxes but otherwise contribute little to development.
The Cuban people are surviving in a situation where they are supposed to die. What are the sanctions supposed to do? Why is an embargo being done? Somebody wants to make an example of them.


What are we doing to Iraq or Gaza? These situations weren't put on against socialism, they were all put on because the proper model is the poor making the powerful richer, so the poor can have trickle down. The main way we can help Cuba is to stop keeping them in isolation. For example, let people from here go visit without all this rigmarole.
Posted by tammyduffy at 8:14 PM EDT