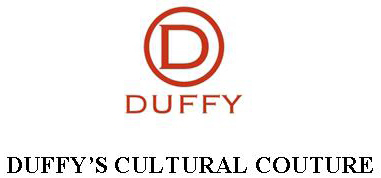 What Happens When Women Demonstrate Courage
Sexual harassment is subtle rape. Judging from the millions of dollars U.S. companies are being forced to spend to combat sexual harassment, American men have apparently become subtle rapists and sexual predators on a scale unimaginable even to the most vocal feminists of a decade or two ago. Companies have allowed this to happen. The good old boys network is stronger than ever.
The worse environment imaginable is where you have a female leader who is silenced. Silenced by the men in leadership positions in trade for her climb up the corporate ladder. This silence by female leadership creates a roar amongst the female employees and allows this subtle rape to accelerate.
A male leader recently showed a subordinate a photo of himself having anal sex with his wife. When confronted by his actions at first he denied them, screaming at the employee. He later apologized to the employee and admitted to what he had done. He stated it was his way of bonding with them. How is this bonding? How is it that these behaviors are rewarded by management in any company? No one from the HR department ever called the employee who was victimized. So what does this mean? Does it mean that the companies management just spoke amongst themselves to slide it under the rug? You be the judge of that.
The rapid growth of the sexual harassment industry is nothing less than liberalism's tax on the business world. The culture of victimization is becoming so embedded in the courts and, increasingly, the state legislatures, that a handful of sexual harassment lawsuits are now seen as representative of the average working woman's lot—and both working women and their employers are paying the very high cost. The continual rise in sexual harassment claims, even as women are poised to take over the reins at 50 percent of the small and mid-sized businesses in one recent survey (to use just one example), suggests that the sexual harassment industry itself is in large part to blame for this phantom epidemic that has employers so scared.
Rather than limiting themselves to explanations of the law, the experts are teaching women to spot lechery and lasciviousness behind every friendly smile. In such a world, where every man is considered a potential rapist (subtle though he may be), sexual harassment lawsuits easily become a tool for revenge. Of course, there is certainly boorish behavior going on in workplaces all across America, but for much of that, too, we can thank liberalism. The degradation of manners and proper social behavior that is the legacy of the anything-goes Sixties merely compounds workplace situations in which women are encouraged to go to the courts for every little slight.
The women who have come forward showed tremendous courage, and it's not enough to provide support after they speak out about being subjected to sexual misconduct. Rather, we must start making real, meaningful changes today to reduce and eliminate this disgraceful behavior in the future.
Changing the culture that has allowed sexual harassment and assault to become so widespread won't be easy — especially when sexism is so ingrained in our society — but that hard work is necessary to finally move to a place where women have equality.
Right now, women are too often evaluated based on different criteria than men, and they are subjected to different treatment in our unequal society as a result. Simply acknowledging this reality is one of the first steps in the process of changing our cultural norms.
We need to ensure that we have more women in leadership positions. I'm proud that women hold the majority of senior staff positions on my campaign, including as my campaign manager and field director, and I'm committed to always making sure women have a seat at the table in senior decision-making roles.
We can also take some immediate steps to reduce harassment. In the workplace, we all have a responsibility to create a harassment-free environment. Companies must take this responsibility seriously and have a zero-tolerance policy for any type of harassment, including verbal, physical and sexual harassment.
Unfortunately, almost every woman has experienced an unwanted sexual advance, and millions of women have been sexually assaulted. It's not enough to condemn this pervasive problem after the fact. Instead, we must take concrete steps to show that we are truly committed to a society where women and men are equal and treated with the respect and dignity they deserve. If your company does not fire these people, you probably should leave. It won't get better. People will continue to do what they do, what they get away with. The behaviors will accelerate to become even more sexually pervasive in nature when not condemned by corporations.
The more inroads women make into the workplace the more they will have to deal with office curmudgeons and critics, louts and loudmouths, backstabbers, brutes, and, yes, boors—as working men have always had to do. This is clear. The men who are guilty of these actions will do everything in their power to demean, destroy and demoralize the women who speak up. When a woman is cast in with a colleague from the last of these categories, the best advice for handling him comes not from any high-priced sexual harassment expert but from the pages of literature. As Cervantes once said, "The woman who is resolved to be respected can make herself so even amidst an army of soldiers."
Posted by tammyduffy at 10:04 AM EST
Updated: Sunday, 17 December 2017 10:07 AM EST