Tips On Avoiding Going To Work For the Wrong Company
Topic: COMMUNITY INTEREST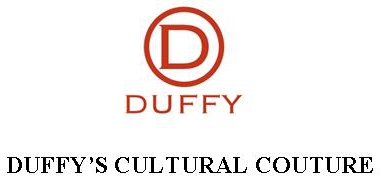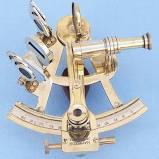 Tips On Avoiding Going To Work For the Wrong Company
There's no way around it. Celestial navigation using a sextant is a complex and involved process that involves a fair amount of calculating, correcting, referring to tables, knowledge of the heavens and the Earth, as well as a lot of common sense. (No wonder it's been so quickly replaced by the satellite-dependent Global Positioning System, or GPS But the basic principles behind celestial navigation are fairly straightforward. The basic principles for workplace equality, positive work environments free of harassment. We are still using a sextant to navigate this issue. We need an updated GPS system to navigate without harm.
Why does this seem like such a difficult path for corporations to navigate? Corporations will have employees once a year do training. This training is normally done online demonstrating some extreme scenarios. Scenarios that really do represent the real world of what is happening. This training is the sextant in corporations. Why are corporations not using a solid GPS system? This seems so basic, but the basics are being ignored.
There are too many managers in Corporate America who only manage upwards. Many people would say the purpose of managing-up is to have the by-product of your efforts enhance the work of those you report to. While I have nothing against this concept (I call it doing your job), I do have a problem with the reality that many practitioners of managing-up miss the point altogether. When the practice of managing up gets confused with promotion of self-interest, brown-nosing, manipulation, the gymnastics of corporate climbing, or other mind games, a good theory rapidly becomes twisted resulting in a false and dangerous reality. They completely ignore their employees when they do this. This is when bad things happen and bad behaviors become pervasive.
While the premise of "managing-up" is sound, the reality of how it's most commonly implemented is representative of everything that's wrong with business today. It's human nature to attempt to control circumstances where possible. It's also quite normal to desire to position yourself well with those you report to. That said, it's important to understand the realities, rules and boundaries associated with organizational structure. Newsflash – as much as you don't want to hear this, there is a good reason why you're reporting to someone else – you're probably not ready to be the boss yet.
Here's the thing – the best way to be looked upon favorably by those you report to is not through various charades and other forms of skullduggery, but by simply doing your job and serving them well. When the emphasis of your efforts shifts away from others and to yourself you have placed yourself on a very slippery slope. If you want to move up in the organization let it be the quality of your work that catapults you upward, not your skill in manipulation. If your timetable for career acceleration isn't matching up with that of your employer, surface your concerns with them in a straight-forward fashion. We have seen leaders become completely silent on sexual harassment issues, unethical behavior, etc, to ensure their move up the corporate ladder. When female leaders do this, this is the worse kind of female leader in a corporation. These are the women who should not be leaders, yet alone promoted. Silence should never ensure a ticket up the ladder. This type of compromise is toxic for an organization.
There is little debate that some subordinates are more intelligent and gifted than those above them. In fact, if you're lucky enough to be considered a high potential in your organization, you might want to give your boss some credit as the best leaders make every attempt at building their organizations with people who are brighter and more talented than they are. This is a laudable practice that should be admired by workers, not resented. If your work doesn't speak for itself, or if it does and isn't being recognized, rather than play silly games, move on honorably and look for a better fit.
The rules should be pretty basic for corporations. However, many seem to struggle to stay within the lines. The color outside the lines as it pertains to integrity, ethics, and basic business acumen. Corporations should ensure fair and comparable wages, hours, and benefits for comparable work for all employees. They also need to undertake concrete, verifiable actions to recruit women and diverse candidates and retain women and diverse employees from traditionally underrepresented groups and for non-traditional positions. The need to eliminate all forms of discrimination based on attributes such as gender, race, ethnicity, religion, disability, sexual orientation, gender identity, or cultural stereotypes in all work-related activities or privileges, including wages, hours, benefits, job access, and working conditions should be second nature.
Having these goals is not enough. There needs to be solid governance that the rules are being followed by everyone. Corporations must hold employees accountable when they ignore the policies. When corporations ignore the governance and accountability, they get into trouble. They need to establish policies and have proactive efforts to recruit and appoint women and diverse candidates to managerial positions and to the corporate board of directors needs to take place. However, it needs to be the right candidate.
Indicators that a corporation is missing the mark on sexual harassment and women's issues, is If you look at a corporations board members and executive committee and see that it is "very white", lacking diversity, red flag. If you attend their corporate sales meeting and stand on the stage, look outward and see a sea of white, this is a huge red flag. The likelihood that an atmosphere of white male privilege is prevalent and pervasive is guaranteed.
Corporations are known for their surveys to employees. Yet, employees rarely hear about the results of the surveys. If the leaderships MBO's (management by objective) are set based on numbers only, do not go to work there. If they are not including compensation plans for their executives that include improving gender equality as a factor in performance measures and provide resources to support gender initiatives, then don't go to work there. Ask the question in your interview. Ask the question if you already work there to see if they are making this alteration. If they are ignoring what is happening in the workplace, you may want to look for a new job.
A corporation needs to maintain ethical marketing standards by respecting the dignity of women in all sales, promotional, and advertising materials. Minimize or eliminate any form of gender or sexual exploitation in marketing and advertising campaigns. They need to encourage and support women's entrepreneurship. Seek business relationships with women-owned businesses and vendors, including micro-enterprises, and work with them to arrange fair credit and lending terms. Ask the question in your interview, if they do not do this and the hiring manager has no idea if this is being done do not go to work there.
When a corporation done not clearly forbid business-related activities that condone, support, or otherwise participate in trafficking, including labor or sexual exploitation, do not go to work there. You need to ensure that these principles are observed not only with respect to employees, but also business partners such as independent contractors, sub-contractors, home-based workers, vendors, and suppliers. Ask in your interview who are some of the suppliers, do your own homework and call the suppliers, see how they behave towards them.
Many corporations hang their hats on their community engagement. Here is a tip.....do a Google search on the corporation you are interviewing with. Google: "name of corporation" community and the last three years...type in each year and search each year separately. See what comes up. If what you see is no more than an advertisement for the products they sell, this could mean their heart is not into community change. It could also mean that they are, but have a suboptimal marketing team that is sharing their message. So dig deeper. Many corporations have foundations. Find their foundations annual report and read it. Are they doing things that encourage philanthropic entities that promote gender equality through their grant-making, programmatic initiatives, and investments. If so, there is hope for the organization. Is the foundation doing things that encourage women and girls to enter non-traditional fields by providing accessible career information and training programs designed specifically for them. If so, there is hope.
In today's corporate environment there must be respect given to female employees' rights to participate in legal, civic, and political affairs —including time off to vote—without interference or repercussions in the workplace. Do a search on the CEO statement for the company and see if he makes any reference to being committed to gender equality through a CEO statement or comparably prominent means and prominently display the commitment in the workplace and/or make it available to all employees in a readily accessible form. Do this same search on the board members. If you do not see a positive result from these searches, as a woman, this is not a place you may want to work at. If you do take the chance to work there; you run into the chance that there is no established clear, unbiased, non-retaliatory grievance policy allowing employees to comment or complain about their treatment in the workplace. That if you open your mouth, your life will become a living hell and you will be pushed out of the organization.
Don't walk into the hell on purpose, do your homework.If you are in the hell, hold them accountible, do not lower your standards to the lowest limbo level. Stand up for what you believe is right, do not embrace their mediocrity.
Posted by tammyduffy at 9:52 AM EST
Updated: Sunday, 7 January 2018 11:07 AM EST