Zimmerli Traces 19th-Century Revolution in Printmaking That Set the Stage for Today's Pervasive Visual Culture
Topic: ART NEWS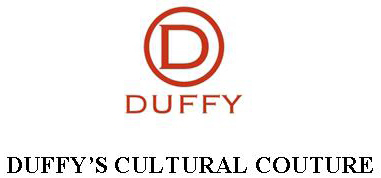 Zimmerli Traces 19th-Century Revolution in Printmaking
That Set the Stage for Today's Pervasive Visual Culture
The 1896 poster Tournée du Chat Noir de Rodolphe Salis by Théophile-Alexandre Steinlen is one of the most recognizable designs: a stylized black cat with a judgmental glare and serpentine tail, inviting (or, perhaps, daring) viewers to patronize the popular bohemian cabaret in Paris. Whether reproduced as an inexpensive poster that has adorned dorm walls for decades or appropriated for new generations in the form of popular characters from The Simpsons, Pokemon, and How to Train Your Dragon, the evolution of an artistic process that has allowed this ubiquitous feline to endure began 200 years ago. Set in Stone: Lithography in France, 1815-1900, opening January 20 at the Zimmerli Art Museum at Rutgers, presents a comprehensive visual history of how artists and a handful of entrepreneurs refined a new medium to strike a balance between individual creative vision and a growing demand for mass produced images. Set in Stone is accompanied by a full-color, 184-page catalogue and complemented by the exhibition Place on Stone: Nineteenth-Century Landscape Lithographs, which explores landscape as a subject of interest among British and French artists.
"We live in an era when we take for granted the immediate availability of visual documentation, as most images are now captured, processed, and distributed without ever becoming physical objects," Zimmerli director Thomas Sokolowski observes. "The sheer volume can be simultaneously compelling and overwhelming. But there also is the possibility that we will encounter an image that moves us in spirit, or even moves us to action. Many of the artists on view instilled activism into their work, a legacy that remains apparent today."
Christine Giviskos, Curator of Prints, Drawings, and European Art, adds, "The span of the 19th century was an age of innovation in Paris and the development of lithography reflects that, encompassing the intersection of French culture and commerce. The city experienced multiple stages of modernization, resulting in a boom in consumer culture, which included a demand for fine art prints. The lithographic process allowed artists and printers to quickly, and economically, satisfy increased demand for original artwork, as well as fulfill evolving business needs, in the changing city."
Invented in Munich, Germany, during the late 1790s, lithography – derived from the Greek roots "lithos" (stone) and "graphos" (writing) – revolutionized the practice of printmaking. The new versatility that allowed artists to draw their designs directly on a polished slab of limestone, rather than the older techniques of cutting into wood or metal, appealed to many who otherwise might not have pursued printmaking. The first successful print shops in Paris were established around 1815 by entrepreneurial printer-publishers who recognized an economic opportunity. This prospect provided opportunities for artists, especially painters who previously had relied on aristocratic or church patronage, to pursue new sources of income.
Lithography attracted artists at all stages of their careers, which helped to elevate its status (the medium was accepted in the Salon exhibition of 1817, which also established its market relevance). Painter Pierre Paul Prud'hon, then in his 60s, demonstrated how easily an academically trained draughtsman could adapt to a new medium. Among the younger artists were Nicolas-Toussaint Charlet (credited with nearly 1,100 works), Théodore Géricault, and Eugène Delacroix. Though later added to the art history canon for epic paintings during the Romantic period, the latter two produced an early oeuvre of prints, including Delacroix's illustrations for an 1828 French translation of Goethe's Faust.
Certain subjects were naturally suited to the medium: military subjects, portraiture, fashion, city life. New freedoms of the press that emerged when the French Revolution ended in 1799 triggered a surge in satirical depictions, especially those skewering politicians and the bourgeoisie. Such topics had long been popular in the print market, but with the speed and economy of production, artists and printers could respond more quickly to capitalize on a subject's fleeting notoriety.
Like many of today's visual content creators, artists sought to shape perceptions about the era's public figures and contemporary events. Artists forged a relationship between print media and politics, producing caricatural prints as political commentary and an act of resistance. Parisian journalist and publisher Charles Philipon founded two of the most influential satirical publications – the daily Le Charivari and the weekly La Caricature – to disseminate his own criticism of the repressive government of King Louis-Philippe, who reigned from 1830 to 1848.
Philipon helped launch the careers of J.J. Grandville and Charles Traviès, as well as Honoré Daumier, who set a familiar precedent in depicting subjects: grotesque physical traits, combined with symbols and puns, to imply lack of character, incompetence, and even outright criminality. His Baissez le Rideau, La Farce est Jouée (Bring Down the Curtain; the Farce is Over), published in La Caricature in 1834, depicts the King – in a distinct clown costume – who insinuates that Justice for the people is a farce, a sentiment that has since remained a common theme in political commentary. Eventually, the government banned caricatures of the king and his followers in 1835.
The expansion of lithography was boosted by a series of technological innovations, with perhaps the most significant – and enduring – advance in 1837: Godefroy Engelmann debuted a process for color lithographic printing (chromolithography), achieving the elusive goal of cost-effectively producing large editions of color prints. It became the dominant printing process for generating business and government materials; however, artists did not widely adopt it. Lithography was no longer a groundbreaking process (especially with the expansion of photography in the 1840s) and became associated with mass-produced commercial prints.
A renaissance in lithography as a medium for original fine art did come about in Paris during the last quarter of the century. A new appreciation for the early masters emerged among critics and collectors, combined with the "discovery" of the practice by a new generation of artists. Following King Lois-Philippe's abdication in 1848, the city transformed into a modern urban capital that offered new forms of social interaction and entertainment.
The need for striking advertisements at dance halls, cabarets, and other venues in Paris created job opportunities for artists, printers, and publishers. The artist and printer Jules Chéret, who opened a lithographic print shop in 1866, seized an opportunity to radically reconceive advertising posters, which had been relatively small prints directed at limited audiences. He produced large, colorful posters with bold figural compositions – such as Bal au Moulin Rouge (1889), capturing the boisterous atmosphere of the city's iconic venue – that could be recognized by masses of city dwellers from a distance.
Visionary artists continued to advance lithography into the mainstream of art history. Edouard Manet, Henri de Fantin-Latour, and Odilon Redon created some of their most imaginative and technically experimental work; while a new generation of artists, including Pierre Bonnard, Henri-Gabriel Ibels, and Henri de Toulouse-Lautrec created boundary-breaking works. Such artists as Félix Vallotton, Alexandre Lunois, and Adolphe-Léon Willette even depicted the lithographic process in allegorical and contemporary scenes, demonstrating its integration into Paris's expanded field of artistic activity. As the centennial of the medium's cultural breakthrough approached, artists acknowledged the significance of their predecessors, as well as the importance of becoming part of the canon themselves.
This survey of French lithography was selected almost entirely from the Zimmerli's rich holdings of 19th-century French graphic arts, with a number of works on view at the museum for the first time. The Zimmerli's collection, which extends from the medium's introduction in Paris around 1815 into the 20th century, has been an anchor for the museum's collecting and exhibition programs since its founding in 1966. The museum began to actively build the collection, acquiring numerous works, during the 1970s. A gift of nearly 150 lithographs in 1980, followed by other significant gifts throughout the decade and into the early 1990s, contributed to the collection's breadth and depth in French lithography.
Set in Stone: Lithography in France, 1815-1900, organized by Christine Giviskos, Curator of Prints, Drawings, and European Art, is on view January 20 to July 29, 2018. The exhibition is funded in part by Ruth Schimmel, the Estate of Arline DuBrow, and donors to the Zimmerli's Major Exhibition Fund: James and Kathrin Bergin, Alvin and Joyce Glasgold, Charles and Caryl Sills, the Voorhees Family Endowment, and the Jerome A. Yavitz Charitable Foundation, Inc.–Stephen Cypen, President.
Posted by tammyduffy at 4:56 PM EST