Who Is Watching Who In Our Government?
Topic: COMMUNITY INTEREST
Who Is Watching Who In Our Government?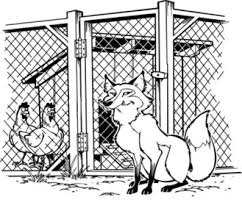 The past months our TV, newspapers and magazines have been overtaken by the Presidential campaigns. The playing field has been narrowed down to two people. But, I do not know who I am voting for. I recently stumbled on some data on the web, that begs the question, Who is watching who?

The Pentagon's top 100 contractors raked in $175.1 billion in obligated contracts in 2015, down slightly from 2014's total of $177.6 billion, according to government figures released this week.
Lockheed Martin was the largest single contractor for the US government in 2015, easily lapping the rest of the field with $36.2 billion. The next closest competitor was Boeing at $16.6 billion.The federal government's top 100 as a whole obligated $238.5 billion in 2015, meaning the DoD represented about 73.5 percent of those contracts awarded to the biggest firms.
General Dynamics ($13.6 billion), Raytheon ($13.1 billion) and Northrop Grumman ($10.6 billion) rounded out the top five contractors. Health care services firm McKesson, which has a series of major contracts with the Tricare system, was the only non-defense contractor to make it into the top eight overall federal contractors.
The vendor with the most contracts awarded by the Pentagon was FedEx, with 6.1 million, or roughly 46 percent of all contracts handed out by the department. The next closest by number of actions was Cardinal Health, which accounted for just over 2.3 percent of total transactions.
But the number that matters is dollars, and by that regard, Lockheed Marin continues to reign. The world's largest defense firm, which also topped the contracting list in 2013 and 2014, ensures its dominance of the department with a mix of high-end, exquisite systems and cheaper more numerous weapons and sensors, said Byron Callan, an industry analyst with Capital Alpha Partners.
"Lockheed Martin's dominance can be explained by the F-35, Trident Fleet Ballistic Missile, C-130J and electronics, weapons and services programs too numerous to list," Callan said. "Their dominance should increase with next year's data as it should reflect the Sikorsky acquisition, though the divestiture of ISGS should somewhat offset the contribution from helicopters."
Lockheed was the top contractor for the Navy ($15.5 billion), Air Force ($7.3 billion) and Army ($4 billion), as well as for US Special Operations Command ($656.4 million).
This link below takes you to the federal spends

https://www.fpds.gov/fpdsng_cms/index.php/en/reports.html
This link below takes you to the IG strategic Plan as mentined below

http://www.dodig.mil/pubs/strategic_plan/DoDIGFY12-17StrategicPlan.pdf
In the report from the Office of the Inspector General, Strategic Plan 2012-2017. There are some goals set by the Department of Defense Inspector General. One of the goals; Goal 2, was to identify, deter and investigate fraud, waste and abuse. (entire report is here: http://www.dodig.mil/pubs/strategic_plan/DoDIGFY12-17StrategicPlan.pdf)
How well did the government follow their own strategic plan? They did not do so well. In one area in particular where there are BILLIONS of dollars spent each year, in private contracting. The Army did not consistently comply the requirements for assessing contractor performance.

https://www.fpds.gov/fpdsng_cms/index.php/en/reports.html (shows the top 100 contractors spend)
The mission of the Inspector General to provide independent, relevant, and timely oversight of the Department of Defense that supports the warfighter; promotes accountability, integrity, and efficiency; advises the Secretary of
Defense and Congress; and informs the public.
http://www.dodig.mil/pubs/documents/DODIG-2016-112.pdf
"There are 73 federal offices of inspectors general,[3] a significant increase since the statutory creation of the initial 12 offices by the Inspector General Act of 1978.[4] The offices employ special agents (criminal investigators, often armed) and auditors. In addition, federal offices of inspectors general employ forensic auditors, or "audigators," evaluators, inspectors, administrative investigators, and a variety of other specialists. Their activities include the detection and prevention of fraud, waste, abuse, and mismanagement of the government programs and operations within their parent organizations. Office investigations may be internal, targeting government employees, or external, targeting grant recipients, contractors, or recipients of the various loans and subsidies offered through the thousands of federal domestic and foreign assistance programs.[5] The Inspector General Reform Act of 2008[6] (IGRA) amended the 1978 act[4] by increasing pay and various powers and creating the Council of the Inspectors General on Integrity and Efficiency (CIGIE).[7]
Some inspectors general, the heads of the offices, are appointed by the president and confirmed by the senate.[8] For example, both the inspector general of the U.S. Department of Labor and the inspector general of the U.S. Agency for International Development are presidentially appointed. The remaining inspectors general are designated by their respective agency heads,[9] such as the U.S. Postal Service inspector general.[10] Presidentially appointed IGs can only be removed, or terminated, from their positions by the President of the United States, whereas designated inspectors general can be terminated by the agency head.[11] However, in both cases Congress must be notified of the termination, removal, or reassignment.
While the IG Act of 1978 requires that inspectors general be selected based upon their qualifications and not political affiliation, presidentially appointed inspectors general are considered political appointees and are often selected, if only in part and in addition to their qualifications, because of their political relationships and party affiliation. An example of the role political affiliation plays in the selection of an inspector general, and the resulting pitfalls, can be seen in the 2001 Republican appointment (and resignation under fire) of Janet Rehnquist[12] (daughter of former Chief Justice of the United States, William Rehnquist) to the post of inspector general for the U.S. Department of Health and Human Services.[13]" (Source: WIKI)

The Office of Inspector General (OIG) seeks to improve the efficiency and effectiveness of the Department of Commerce's programs and operations. OIG also endeavors to detect and deter waste, fraud, and abuse. Are they actually do so, or repeating the same things year after year?
https://www.ignet.gov/content/inspectors-general-directory
OIG monitors and tracks the use of taxpayer dollars through audits, inspections, evaluations, and investigations. The Inspector General keeps the Secretary of Commerce and Congress fully and currently informed about problems and deficiencies relating to Commerce's activities and the need for corrective action.
A PARS procedure is utilized for auditing these contracts. PARs are the method for assessing a contractor's performance on a contract. Officials prepare PARs in the Contractor Performance Assessment Reporting System CPARS). CPARS is the Government-wide reporting tool for past performance on contracts. The primary purpose of CPARS is to ensure that current, complete, and accurate information on contractor performance is available for use in procurement source selections. The Federal Acquisition
Regulation (FAR)states that agencies must assign responsibility and accountability for the completeness of past performance submissions and that agency procedures
must address management controls and appropriate management reviews of past performance evaluations. When officials submit a completed PAR, it automatically
transfers to the Past Performance Information Retrieval System (PPIRS). Federal Government source selection officials obtain PARs from PPIRS.
What does the Lead Auditor for the Inspector Generals office get paid?
https://www.usajobs.gov/GetJob/ViewDetails/444820300

Is a $92,000 a year salary enough incentive to really look, to really dig to really want to make an impact?
What were the findings in the audit? This was the third time this audit was done.

DoD OIG issued Report No. D-2008-05 7on February29, 2008. The report stated that CPARS did not contain all active system contracts that met the reporting threshold of $5 million. In addition, the audit team reported that:
• 39 percent of system contracts were registered more than a year late;
• 68 percent of system contracts had PARs that were overdue; and
• 82 percent of PARs reviewed did not contain detailed, sufficient narratives
to establish that ratings were credible and justifiable.
The report recommended USD(AT&L) establish a requirement to:
• register contracts in CPARS within 30 days from contract award;
• complete the annual PARs in CPARS within 120 days from the end of the evaluation period; and
• require formal training on writing PAR narratives and the corresponding ratings for the assessors who prepare and review PARs.
In response to the report recommendations, USD(AT&L) issued a memorandum that requires DoD officials to register contracts and complete PARs within 120 days. However, the memorandum did not require formal training for CPARS assessors, as recommended by the FY2008 report.
Other reasons the PARs were not done:
did not make preparing the PARs a priority

lost track of the PARs

did not realize they were still assigned to the PAR as an assessor

waited for PAR input from technical officials; or

had turnover in the assessors for the PAR.

As of April 20, 2016, the PARs that officials did not complete for the 21 contracts were an average of 312 days late.
There were five contracting offices awarded a total of 156 contracts, valued at $84.4 billion. It was determined that assessors completed PARs for 56 of the 156 contracts as of September 24, 2015. They reviewed the 56 PARs, which had a total contract value of $1.5 billion. One report for Tiber Creek Consulting was 499 days late, why? This was a $122.5million dollar contract.
http://www.dodig.mil/pubs/documents/DODIG-2016-112.pdf (shows all the contracts that were late) You can google each contract number to see who it went to.
$133 Million contract to Cellco Partnership, 344 days late

$235 million contract to Intuitive Research, 305 days late on one report

$31.8 Million contract to Torch Technologies, 298 days late

$11.7 million contract to AI Signal Research,

279 days late

$429 million contract to DRS Optronics Inc, 280 days late

$47.7 million contract to Boeing, 292 days late

$

643,219,534 contract to GE, 356 days late

$476 million contract to Redston Defense, 311 days late

etc....
You get the picture. Who is watching how our hard earned tax dollars are being spent? Who is holding who accountable for these actions stated in this article? It is next to impossible to fire a civil servant.
We the people want to know how to optimize this. The American public deserves better treatment. How do we form a more and perfect union?
We need to elect officials who will care enough to change this. To enforce what needs to be enforced. To not be persuaded by lobbyists, special interest groups, large corporations, donors, etc.
Which one of the candidates wants to fix this? Both CAN fix it, who WILL fix it is the better question.

That is the person I will vote for come November. I want the person who will stop wasting American tax dollars and make the American people their first priority.
Posted by tammyduffy at 9:16 AM EDT