Grand Shakespearean Tragedy "Hamlet" Comes to MCCC's Kelsey Theatre June 3 to 12
Topic: COMMUNITY INTEREST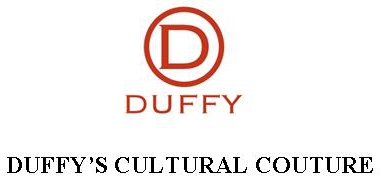 Grand Shakespearean Tragedy "Hamlet" Comes to MCCC's Kelsey Theatre June 3 to 12
Mercer County Community College's (MCCC's) Kelsey Theatre is pleased to welcome back the Mercer County-based theater company Shakespeare '70 for "Hamlet" in June. Now in its 47th year at Kelsey, the popular company presents Shakespeare's epic tale about the Prince of Denmark, considered by many to be Shakespeare's best play, on Fridays, June 3 and 10 at 8 p.m.; Saturdays, June 4 and 11 at 8 p.m.; and Sundays, June 5 and 12 at 2 p.m. Kelsey Theatre is located on MCCC's West Windsor campus, 1200 Old Trenton Road. A reception with the cast and crew follows the opening night show on June 3.

Prince Hamlet is depressed. Summoned home to Elsinore Castle from school in Germany, he arrives to find that his father, the king, has died and his mother, Gertrude, has married his Uncle Claudius. Without delay, Claudius has installed himself on the Danish throne even though Hamlet is the rightful heir. Hamlet becomes even more distraught when his father's ghost appears and declares that he was murdered. Hamlet is facing a poisonous political environment while grappling with his own personal demons and the answer to one of literature's most enduring questions: "To be, or not to be…"

The show's cast includes Ray Fallon of Collingswood as Hamlet; Janet Quartarone of Flemington as Gertrude; Steve Lobis of Washington Crossing, Pa., as Claudius; John Fischer of Hamilton as Horatio; George Hartpence of Lambertville as the Ghost of Hamlet's Father; Dale Simon of Flemington as Polonius; Jake Burbage of Jersey City as Laertes; Shannon McGovern of Scotch Plains as Ophelia; Michael Krahel of Hillsborough as Rosencrantz; Jim Bloss of Marlton as Guildenstern; Andrew Timmes of Lawrenceville as Osric; Robert-Alonzo Gray of Ewing as Marcellus/Fortinbras; Pat Rounds of Princeton as Player King; Amanda McCarther of Lawrenceville of Player Queen; Tom Curbishley of Lawrenceville as Player Prologue; Spencer Makow of Princeton as Francisco; Tim Kirk of Delran as Bernardo; and Matthew Cassidy of Morrisville, Pa., as the Gravedigger.

The ensemble features Tristan Curbishley of Lawrenceville, Vianna Fagel of Lambertville, Steven Munoz of Hopatcong, Brittany Rivera of Hamilton, and Jaclyn Wasneski of Hightstown.

The production team for "Hamlet" includes Director John F. Erath, Ph.D., Assistant Director Janet Quartarone, and Producer Curt Foxworth, with assistance from Kayla McLaughlin. Lili Timmes and Gwyn Curbishley are the stage managers.
Tickets are $18 for adults, $16 for seniors, and $14 for students and children. Free parking is available next to the theater. Tickets may be purchased online at www.kelseytheatre.net or by calling the Kelsey Box Office at 609-570-3333. For a listing of summer events and performances at Kelsey theatre, visit the Kelsey website or call the box office.

Posted by tammyduffy at 8:44 PM EDT