World's Fastest Talking Female
Topic: COMMUNITY INTEREST
World's Fastest Talking Female
By Tammy Duffy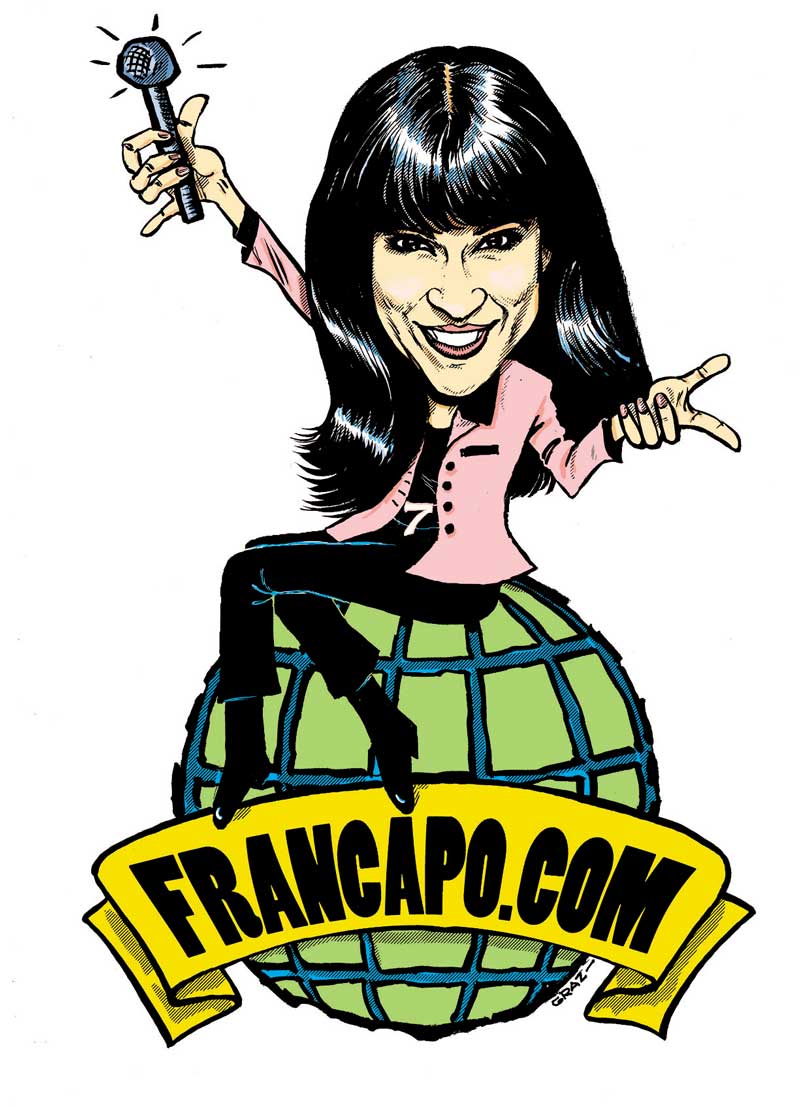 When Guinness Book of World Record holders get together, each of them will look at each other and say, "Wow, you did that?" They are all amazed by each others accomplishments and deeply respectful of each other. We all have something in our lives that we have done that is fantastic. Guinness Book record holders take this to another dimension.
I recently got to interview Fran Capo, a true renaissance woman. Fran is an adventurer, an author, a Guinness Book record holder for being the fastest talking female in the world, a comedian, a motivational speaker and a writer. Her list does not stop there.
I asked Fran, "How does one become the fastest talking female in the world? How did this come about?" Her response was riveting!
Capo was raised by a mother that helped her understand that nothing is impossible. Her mother signed her yearbook, P.M.A. (positive mental attitude) Her father always taught her to find the humor in life. These two philosophies created her. Anytime Fran did something in life if it worked out well it then became a part of her motivational speaking. If it did not work out well it became a part of her standup comedy act. It is a win-win situation for Capo. She is a go getter and nothing is impossible in life. She once walked into a library and said to herself, "If all these people can write books, so can I." She has now written more than 18 books. Fran lives by the phrase, "There is light at the end of the tunnel. Fran says, 'Forget that, bring your own flashlight."
Capo was working at WBLS FM; she was a stand up comic already at this point, where she was writing stand up comedy for them. One day kidding around she said,' I can do a really cool Mae West impression, but she called the character June East, Mae West's long lost sister." At that moment the producer gave her the weather and traffic copy to read. She had never done weather and traffic before, so she just did it, all the while doing this character June East. In the 30 seconds that she did this copy a woman from the Daily News called the station to speak with Capo. The Daily News person asked Capo how long she had been doing weather and traffic. Capo did not want to tell her it was her first time so she elaborated on her expertise. She was then asked what the next gig on her horizon was. At that moment Capo did not have a next, but she knew that she had to think of something because she had someone from the Daily News on the phone. Capo then blurted out, "I want going to break a world record." Excited, the woman from the Daily News said," For what?" At that moment Capo did not have the what so she said,"I can't tell you because it would jinx it." So the Daily News person said to her," My article has to be submitted by 6pm today, if you decide you want to tell me call me and I will include it in my article."
Capo then scurried to a bookstore to obtain a Guinness book and began flipping through it. Should she do pogo sticking….what could she do? Then she saw fast talking. Everyone always told her she talked fast. She never thought about breaking a record but now she thought what the heck. I will give this a try.
A phone call was made to the Daily News by Capo at 5:55pm. She then said she would break the fast talking record. At the time, in the book, the record was 552 words a minute. The Daily News reporter asked Capo where she was as compared to the record. Capo replied," 550." This gets printed in the paper. The very next day the team from Larry King Live show called Capo to have her break the record on his show. At that point Capo did not know who Larry King was. She heard the words cable and knew she had her chance in the spotlight and she was taking it.
A call was made to Guinness to learn what she had to do to break the record. They told her she had to read something from Shakespeare or the Bible. Capo did not care for Shakespeare but there were bible passages that her mother had taught her in the past, so she went with that.
She practiced for hours and hours and then went on the show. The next day she went onto the Larry King Live show (she only had three days to prepare from the initial interaction with the gal from the Daily News to break this record) and she broke the record. She spoke 585 words in one minute. This was on March 5, 1986. She broke the record a second time on June 5, 1990 at the Guinness book museum in Las Vegas. She spoke 603.3 words in 54.2 seconds. One may wonder how Guinness ensures the number of words per minute spoken. They bring have an Olympic timer; they use a lexicon compression technique and a professional speech analyst to calculate the words per minute.
http://francapo.com/frans-fractured-fairy-tale-little-red-riding-hood/
Click on this link above to hear Fran Capo reading Little Red Riding Hood
This Renaissance woman is always on the go. She holds 6 other records with Ripley Believe it or Not as well. They include a book signing at the top of Mount Kilimanjaro (it was a cash only event), she just did 12 shows in 17 days in South Korea, she visited the Titanic and became an ordained minister to say the first prayer next to the Titanic, and she did a book signing next to the Titanic as well and much more.
Capo began her days as a stand up comic while she was studying accounting and philosophy. She was approached by people who asked her if she ever thought about being a stand up comic. So Capo asked God," If I am supposed to be a stand up comic, send me a sing." She believes in signs, they always have guided her way in life. After attending a card show where they had a hand writing analysis stand she was told that she has a great sense of humor, that she should use it to make money. Sign one. She was in line at Great Adventure speaking with her friend and a man tapped her on the back and said," I was just at the Improv last night and you are funnier than the comic who was on stage."
Sign two. She then was taking an acting class and she was reading a scene and a fellow comic was in the class and said to her, "I will give you my slot on stage just so you can have the chance to perform." Sign three. She continued to pray to see if stand up was going to be a gig for her. Then sign four happened quite conveniently. She walks into Queens College, into the door that she normally would go through to take her philosophy class and the door is closed. She had to go around to the side door due to construction. There was a giant sign on the door that read," Stand up comedy auditions today only." The time for the auditions was 5 minutes from the moment she saw the poster. So she went. The auditions were in a broom closet. She got the gig. The rest is history.
Her newest book, Hopeville, The City of Light is a story that came to her in a dream. A voice came to her in a dream and told her this story that the book would have a message for the world. The voice was relentless. The voice kept telling her it would become a best seller. She drove to get her car fixed and would work on her Adrenalin Adventures book. She had complete writers block. She was frozen in time. So she started writing the book, Hopeville, The City of Light. For the next three hours she was glued to her computer writing. She did not stop for three hours. The mechanics did not interrupt her. She typed," The End" and the mechanics came up to her to tell her that her car was ready. She did not look at the book for two weeks. She read the story. It is a wonderful book filled with hope and promise for a town. A town gets transformed by hope. There are 44 lessons at the end of the book that are delightful. She went to her publisher (who was Staples at that time) and printed 50 books. All 50 sold immediately in 2004. She never did anything more with it. She has now launched this book as an eBook on amazon.com. She is currently working on making this new book an audio book as well. Any active or inactive member of the military can get her book for free.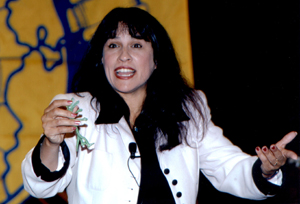 The mindset of world record holders and successful people is that they never give up. The difference with world record holders is that they look at things in different ways. They take things a step further than the normal person would. Make it bigger!
What's next for Capo? She believes that one stays young by keeping inspired and focusing on the next great thing. Capo also has a new show that will be shown on Launch TV entitled, Radio Housewives. They just shot the pilot. Launch TV is a channel dedicated to launching new films, TV series, music projects, product lines, fashion lines and businesses. Some of the shows on Launch TV, like the show, Living in Exile, get 3 million viewers per episode. This show will launch soon on Launch TV.
Capo also has a dream to go down to the hydrothermal vents at the bottom of the ocean. Initially the thought was no life could exist down there. However, clearly there are species living there. There are millions of albino creatures living in these hydrothermal vents. In 700 degree F water, the animals are thriving. There are only 4 submersibles that can handle the pressure. Today, there is no physical way for civilians go get down there. Her plans are endless to continue her adventures, her writing, her comedy, and her quest for spiritual positivity.
Visit Fran Capo's website at www.francapo.com to see learn more about this amazing trailblazer!
Posted by tammyduffy at 12:01 AM EST
Updated: Friday, 16 January 2015 11:55 AM EST