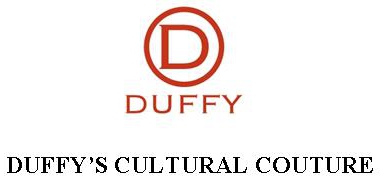 Mercer Gallery to Feature Cuban-Born Photographer and MCCC Alumna Alina Bliach
By Tammy Duffy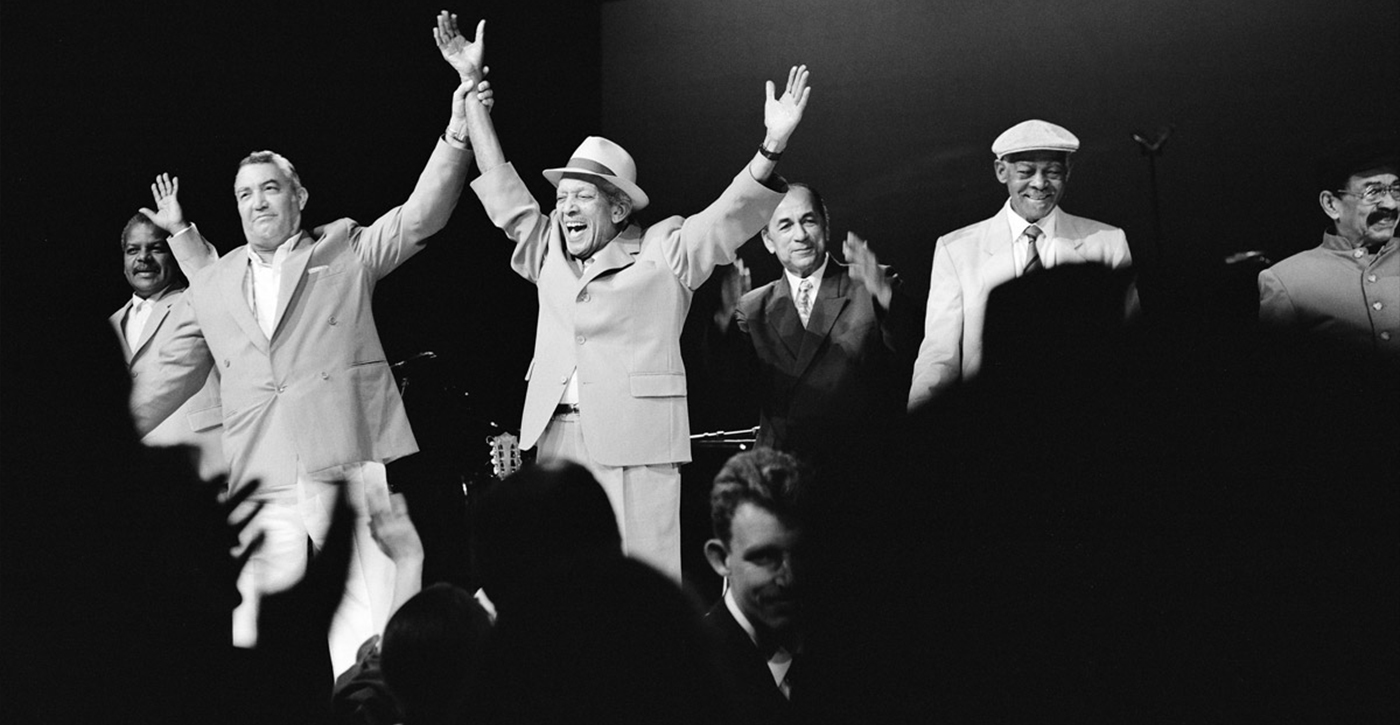 Alina Bliach is a Cuban born artist who resides in West Windsor, New Jersey. She is a registered pharmacist. She grew up having a passion for photography. Her parents, being immigrants to the United States always wanted Alina to get study pharmacy, her mother is a pharmacist as well.
Since she was a child she always carried a camera with her. After raising her children here in the United States she went back to school and obtained an AFA in photography from MCCC. She is currently finishing up her MFA in photography at Savannah College of Art and Design.
A special photography exhibit featuring Mercer County Community College (MCCC) alumna Alina Bliach ('06) will to the Gallery at Mercer June 13 to June 24. The exhibition is entitled "A Voyage of Many." In this exhibition, Bliach's includes images and stories of 50 Cuban immigrants over the past half century in their new American homeland. Her uncle who was an artist inspired her to do this body of work. Each photograph is accompanied by a printed excerpt from interviews Bliach conducted of the immigrant. The photos and narratives tell stories of forced exile, escape, loss, hope, and triumph.
A public reception with the artist will be held on Saturday, June 13 from 6 to 8 p.m. The MCCC Gallery is located on the second floor of the Communications Building on the college's West Windsor campus, 1200 Old Trenton Road. Gallery hours for this show are Mondays, Tuesdays and Wednesday, 11 a.m. to 3 p.m.; Thursdays, 11 a.m. to 7 p.m.; and Saturday, June 20, 11 a.m. to 3 p.m.
In 1968, Bliach came to the United States from Cuba. She was 8 years old. Her family was split up as they traveled to the United States. Her father and two older sisters came first to the United States via Spain. They wanted to leave as a family, but the Cuban government only allowed three members of a family to leave at a time.
When children turn 15 in Cuba they are sent to the manual labor camps to work in the fields. In these camps the young girls could be raped and abused. Her parents not wanting that to happen to the girls so they chose to leave Cuba. Bliach, her mother, and two younger sisters stayed behind. They did not know if they would ever see each other again when her father and two older sisters left. Several months later the rest of the family left Cuba and came to the United States where the family finally then reunited.
When you schedule to leave Cuba, the government takes everything from you. They want to make it as hard for you as they can to not succeed in the United States. The military came to Bliach's home at 2am and told everyone to leave the house with literally just the clothing on their backs and a very small suitcase with essential items. They had to leave and they went to live with an Aunt for a few months until they could leave Cuba. She remembers this day vividly.
For this exhibition, Bliach interviewed 50 immigrants. She started interviewing her family members and others that they found by word of mouth. This will be an amazing exhibition that demonstrates what each immigrant experienced. The forced exile, escape, loss, hope, and triumph they all had to live through.
There were many ways that the Cuban immigrants entered the United States. One such way was via Operation Peter Pan. This was an exodus of children during the 1960s from Cuba when Cuban parents feared indoctrination and that the Cuban government would take away their parental authority. What is now known as Operation Pedro Pan was the largest recorded exodus of Unaccompanied minors in the Western Hemisphere. It was supposedly through the works of Operation Pedro Pan Group, Inc. that the name Operation Pedro Pan became known throughout the US and the world. Approximately, half of the minors were reunited with relatives or friends at the airport. More than half were cared for by the Catholic Welfare Bureau, directed by a 30-year-old Irish priest, Bryan O. Walsh. The children from the Cuban Refugee Children's Program were placed in temporary shelters in Miami and relocated throughout 30 States in the United States. Many of the parents never got to meet up with their children. They were either adopted or place into the CWB.
Another way of entry was via the Camarioca boatlifts in 1965. Soon after Fidel Castro seized power in Cuba in January, 1959, a steady stream of refugees began making the dangerous passage to Florida in a myriad of small boats and craft. The first Coast Guard rescue of these refugees occurred on 22 July 1959 when a group of nine were picked up in a small boat off the Dry Tortugas near Key West. By June 1, 1965, the Coast Guard had rescued or assisted 6,862 Cuban attempting to make the journey to freedom by sea.
On the night of 29 September 1965 at the Plaza De La Revolution in Havana Fidel Castro made the surprising announcement that beginning on 10 October 1965, the port of Camarioca would be opened so that any Cubans desiring to leave for "the Yankee paradise" could do so. Any boats of Cuban exiles that wished to return to Cuba to evacuate relatives would be permitted into Camarioca. The Cubans who wished to depart Cuba had to submit an application to the Ministry of the Interior. They would also forfeit any land or property they had in order to leave.
Camarioca remained open until 15 November 1965. A total of 2,979 Cubans took advantage of Castro's offer during the time the port remained open. Those migrants who were still at the port, numbering in the thousands, were ultimately taken by officially chartered passenger vessels to Florida. Soon thereafter, the U.S. and Cuban governments negotiated what became known as "Freedom Flights" using commercial aircraft to transport those Cubans who wished to immigrate to the U.S. safely.
The Camarioca boatlift was the first instance of a mass migration event the Coast Guard had experienced and it was not to be the last. Since that time the interdiction of waves of migrants crossing the sea in overcrowded and sometimes unseaworthy craft has become an important, and recurring, mission for the service.
Bliach always assumed that when people came to the United States she thought everyone was able to come with their degrees and use these degrees to get work. As she interviewed people for this exhibition she learned that this was not the case. During the Camarioca departure the one interviewee stated that he experienced something quite compelling. As he crossed the field to get onto the boat, he saw that the entire field was riddled with professional diplomas. They were on the ground like garbage. The Cuban government wanted to make it difficult for the professionals who were leaving. They also make it impossible for them to obtain a copy of their degrees from Cuba. They had to start over when they came to America. Her Mother was able to get her diploma out via a connection at the Spanish embassy. This allowed her to make an easier transition for her family as they entered the United States.
The Freedom Flights also transported Cubans to Miami twice daily, five times per week from 1965 to 1973. Its budget was about $12 million and it brought an estimated 300,000 refugees, making it the "largest airborne refugee operation in American history". The Freedom Flights were an important and unusual chapter of cooperation in the history of Cuban-American foreign relations, which is otherwise characterized by Cuban distrust of the United States. The program changed Miami race dynamics and secured the establishment of a Cuban-American enclave still seen today in Little Havana. This enclave, started by earlier waves of immigration but firmly entrenched by Freedom Flights Cubans, aided Cuban-American socio-economic development.
The Mariel boatlift was another mass emigration of Cubans who departed from Cuba's Mariel Harbor for the United States between April 15 and October 31, 1980.The event was precipitated by a sharp downturn in the Cuban economy which led to internal tensions on the island and a bid by up to 10,000 Cubans to gain asylum in the Peruvian embassy. The Cuban government subsequently announced that anyone who wanted to leave could do so, and an exodus by boat started shortly afterward. The exodus was organized by Cuban-Americans with the agreement of Cuban president Fidel Castro. The exodus started to have negative political implications for U.S. President Jimmy Carter when it was discovered that a number of the exiles had been released from Cuban jails and mental health facilities. The Mariel boatlift was ended by mutual agreement between the two governments involved in October 1980. By that point, as many as 125,000 Cubans had made the journey to Florida.
Then there were the Balseros. They were the people who emigrated illegally in self-constructed or precarious vessels from Cuba to neighboring states including the Bahamas, the Cayman Islands and, most commonly, the United States. The Cuban Rafters, almost always disagree with communism and the Cuban government of the Castro Family. This mass Cuban emigration to the United States is seen as having had four waves. The first wave before the Cuban Missile Crisis ended travel. The second wave was 1965-1973. The 1980 Mariel Boatlift was the third wave.
Some scholars regard the August 1994 Cuban Rafters Crisis as the fourth wave of Cuban immigration. The 1994 Balseros Crisis was ended by the agreement of the wet feet, dry feet policy between Bill Clinton and Fidel Castro. There was also an Immigration Visa Lottery that allowed Cuban immigrants to enter the USA.
Bliach's portraits are rich in detail that connects their subjects to their Cuban heritage. "Forced to leave their homeland, their love for family, art, religion, and music is often apparent throughout their homes. Photographs of loved ones, brightly colored art and religious relics are proudly displayed ...More than decorations, these objects reveal the deep relationship between these immigrants' cultural background and the new lives they built for themselves in America," she said.
Bliach has won numerous awards and honors: as a finalist in Best of Photography 2013; First and Second Prize honors in the Pollux Awards; Merit Awards in the Professional Photographers of America International competitions; PPA Loan Collection honor; Hasselblad Photographer of the Month; and several International Photography Honorable Mentions. Her work has been exhibited at the Borges Cultural Center in Buenos Aires, Argentina; The Room in SoHo, NY; Arts Council of Princeton in Princeton; Grounds for Sculpture; Phillips Mill in New Hope, PA; Artworks in Trenton, NJ; and Art Along the Fence in Hoboken, NJ.
Posted by tammyduffy at 9:30 AM EDT