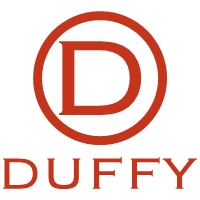 Our Mission
Welcome to DUFFY Photography. We're absolutely thrilled you've chosen to visit our website. We are daily living our dreams as we have the opportunity to photograph weddings, families & editorial features, runways, red carpets and celebrity events. We love what we do & we believe our work communicates such.
Our desire is to capture your emotions and relationships in a beautiful & timeless manner. We want you to have classic images that remain relevant in spite of trends. Our attention to details & ability to push the boundaries of available light give our images an authentic, photojournalistic feel. We strive to capture the personality of our subjects in such a way that brings an immediate connection to those who know them well. After all, we feel like it's our job to tell your story.
Our History
Our company has been taking our clients on exciting adventures for several years. We understand the history of the area and we want to share it with our guests.

DUFFY has been photographing the runways of NYC Fashion Week for over 8 years. DUFFY has been a professional photographer for over 25 years, photographing: weddings, landscapes, holidays for families, special events, political figures, red carpets, runways and social scenes.